Over a month after four U.S. soldiers were killed during a routine train-and-advise mission in Niger, new details have shed light on the timeline and scope of the attack.
The Guardian published a report Wednesday after spending a week interviewing military personnel, politicians and witnesses in Tongo Tongo, the village where militants attacked U.S. and Nigerien forces on Oct. 4.
According to the report, the soldiers were ambushed by roughly 200 heavily armed militants ― about four times the number that was previously reported. Witnesses described hearing gunfire for six hours without any reinforcements showing up, despite the village chief's repeated calls for help to Nigerien authorities.
"Everything that happened could have been prevented if help had arrived sooner," Karimou Yacouba, a local member of parliament, told The Guardian.
By the time French aircraft arrived, four U.S. soldiers and five Nigerien soldiers had been killed. Initial reports of the attack suggested that only three American soldiers had died: Staff Sgts. Jeremiah Johnson, Bryan Black and Dustin Wright. The body of Sgt. La David Johnson was recovered more than a day later at some distance from the site of the attack.
Johnson was found with his arms tied behind his back and a major head wound, indicating he may have been captured and executed.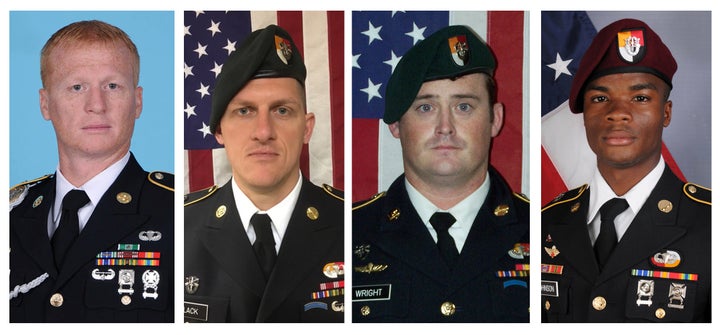 The Guardian also reported that the bodies of Johnson and the other soldiers were found stripped of much of their clothing, boots and weapons.
A representative from the Department of Defense told HuffPost on Wednesday that the Pentagon was aware of The Guardian's report but was not offering additional comment while the government's own investigation was still underway.
"As part of its mission, the AFRICOM investigation team interviewed local villagers; conducted a physical examination of multiple areas of interest related to the attack; and retraced actions leading up to, during and after this ambush," the release stated.
The statement also noted that the on-site investigation is just part of a larger inquiry including multiple agencies on three continents.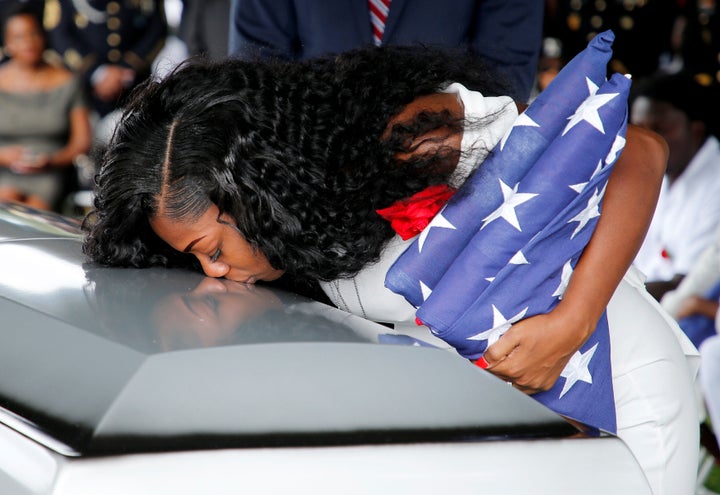 The circumstances of the attack have been heavily scrutinized, with questions remaining regarding the nature of the mission and the team's security. The soldiers were conducting a routine patrol of the Niger-Mali border, which is known to have a terrorist presence, including groups affiliated with al Qaeda in Islamic Maghreb (AQIM) and the so-called Islamic State.
The team was initially sent out on a one-day reconnaissance mission but ended up spending a night outside of Tongo Tongo. It's unclear why their plans changed, but that decision may have allowed militants to plan an ambush, Mohamed Bazoum, Niger's interior minister, told The Washington Post.
Due to the routine nature of their patrol, the soldiers were reportedly armed only with rifles and were driving in unarmored vehicles.
Support HuffPost
The Stakes Have Never Been Higher
Related
Popular in the Community