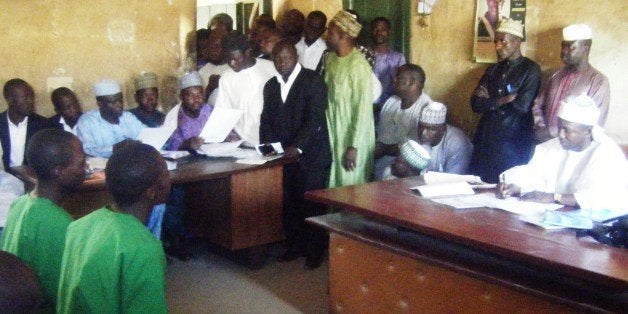 Two Islamic courts in Nigeria have been forced to suspend the trials of 10 men accused of homosexuality because of fears of mob violence, judges and officials have said.
An angry crowd last week pelted stones at seven men suspected of breaking Islamic law banning homosexuality after their hearing was adjourned at the Upper Sharia Court in the northern city of Bauchi.
Police were forced to use teargas and fire shots in the air to disperse the mob, who were demanding summary trial and execution for the defendants.
The seven had been due to reappear before the same court on Tuesday.
But registrar Unguwar Jaki told AFP: "We can't continue with the trial in view of the security breach we had during the last court session.
"The court will have to suspend the trial pending the review of the security situation with relevant authorities to avoid a repeat of the mob action we saw last week."
Nigeria banned same-sex marriage and civil unions earlier this month in a move that won widespread support in the religiously conservative country but triggered international outrage.
Homosexuality was already banned under sharia Islamic law, which exists alongside state and federal laws in the majority Muslim north of Nigeria and carries the death sentence.
A separate trial of three other suspects at another sharia court in the Tudun Alkali area of the city was also put on hold.
"The trial has been suspended because of the stoning incident in the other court, which we are trying to avoid here", said judge Nuhu Mohammed Dumi.
"The remand notice for the suspects expired today (Tuesday) but we will have to extend it."
Dumi suggested that the new trial date would not be publicised and the suspects brought to court in secret to avoid unrest.
Lawyer Suleiman Musa, defending the three, has objected to his clients' continued detention but Dumi said the decision was for their own safety.
"The families of the three suspects... came to me requesting bail and I told them that it was in their interests to stay in prison because they risk losing their lives at the hands of an angry mob if they are released on bail," he said.
"They realised the danger."
Copyright (2014) AFP. All rights reserved.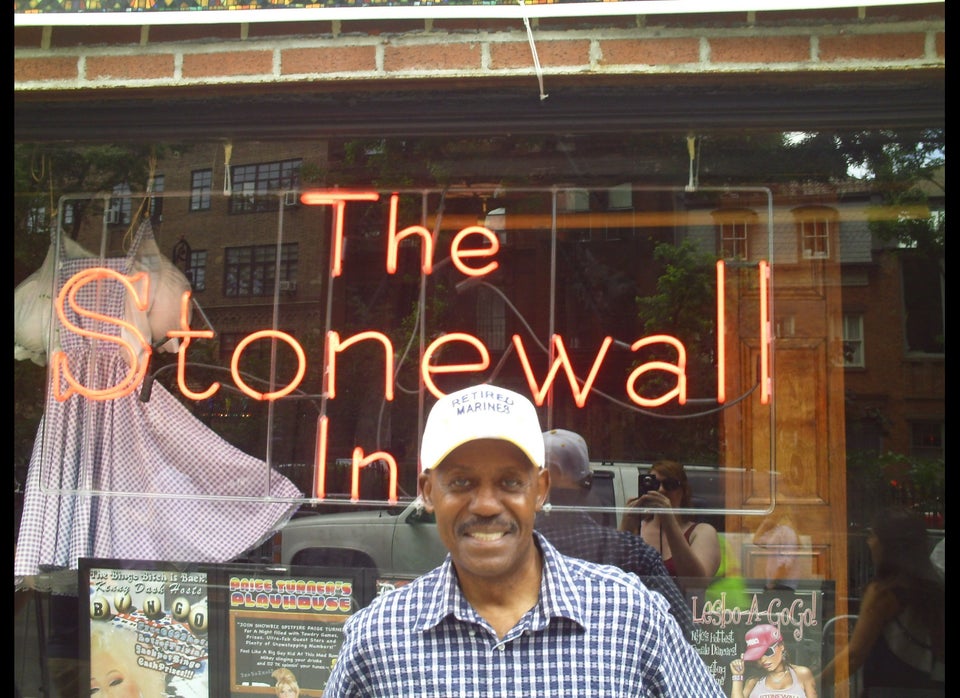 Gay Pride Around The World