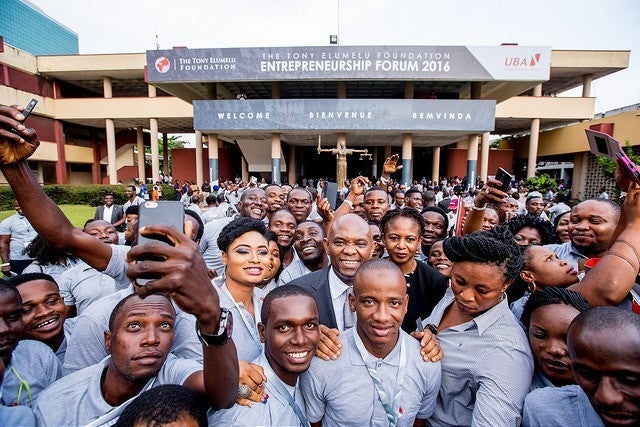 In 2015 Nigerian Billionaire investor, economist, entrepreneur and philanthropist Tony Elumelu began one of the most ambitious Pan-African entrepreneurship initiatives in modern history when his foundation, the Tony Elumelu Foundation (TEF) launched the Tony Elumelu Entrepreneurship Program. By providing a $100 million commitment of his own money to training, mentoring and funding for 10,000 African entrepreneurs over a ten-year period, the program is a clear demonstration of Tony Elumelu's dedication to African development.
The entrepreneur's who go through the rigorous annual program, including a two-day business bootcamp in Nigeria attended by all 1000 selected entrepreneurs from 54 countries across Africa, are called Tony Elumelu Entrepreneurs. Earlier this month on January 1 TEF launched the third round of the program inviting African entrepreneurs with innovative ideas to apply and become a Tony Elumelu Entrepreneur.
I sat down with the billionaire investor to find out his inspiration behind the launch of the Tony Elumelu Foundation's Entrepreneurship Program and how his program has influenced other entrepreneurship initiatives across Africa. He also offered great advice for people deciding to enter entrepreneurship in 2017.
What was the inspiration behind creating and launching the Tony Elumelu Foundation's Entrepreneurship Program?
Tony Elumelu: At a certain point you have to think about legacy, no one cares about how much money you have in your bank account. Instead, we should care about impact and our ability to make long term investments. The TEF Entrepreneurship Program is my legacy that embodies my belief that 21st century philanthropy should be done in a way that does not perpetuate a culture of dependency.
Our ultimate ambition is to empower a generation of wealth creators and ambassadors for entrepreneurship in Africa who share our commitment to the economic and social transformation of Africa. I firmly believe that no one but us will transform Africa.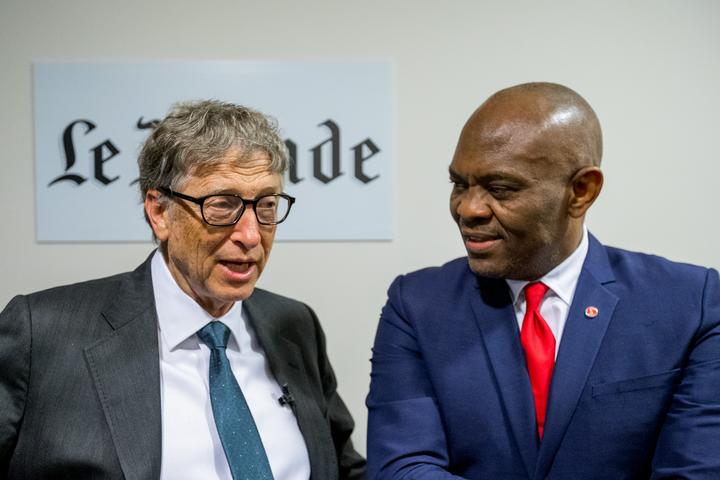 Tell us about the Bootcamp you hosted in Lagos when you gathered 1000 entrepreneurs from across Africa.
Tony Elumelu: The Forum is the largest annual gathering of African entrepreneurs and last year we had over 45,000 applicants for 1000 places. It's the annual highlight of the Tony Elumelu Foundation Entrepreneurship Programme and attendee's benefit from high-level panels, masterclasses and workshops. We also include an in-depth session on Africapitalism, my economic philosophy that identifies the leading role of Africa's private sector, including its entrepreneurs, in Africa's transformation.
How has the Foundations Entrepreneurship Program influenced approaches to entrepreneurship across the Continent?
Tony Elumelu: Since we launched the TEF Entrepreneurship Programme, the Foundation has entered partnerships with a variety of organizations including, the African Development Bank, ECOWAS, Coca Cola, the Côte d'Ivoire Ministry of Entrepreneurship and more. It is very exciting as these groups are working with us to improve the enabling environment across Africa for not only selected Tony Elumelu Entrepreneurs, but for all African entrepreneurs everywhere on the continent. What is good for one entrepreneur is good for all.
Why is Africa such a hot bed of innovative entrepreneurs?
Tony Elumelu: By 2025, 122 million youths will enter Africa's workforce looking for jobs. To deal with the shortage of formal employment opportunities, Africa's youth have developed strong entrepreneurial skills not just to provide a livelihood for themselves, but to solve problems that have long confronted the continent.
Despite the restricted availability of support systems, African entrepreneurs continue to strive to transform ideas to reality, and to convert their dreams to flourishing enterprises.
We select 1000 entrepreneurs a year and in our second year, the number of applications doubled in size – from 20,000 to 45,000; the number of countries represented also increased from 52 to 54, and the number of women who applied more than tripled. Entrepreneurship in Africa is alive and well.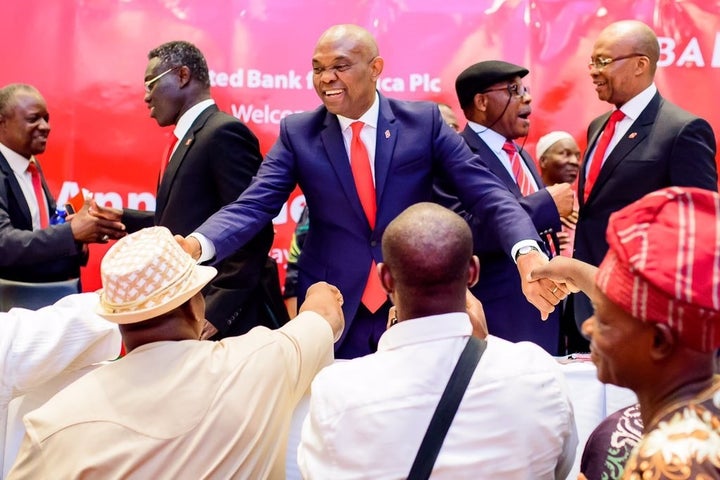 As we enter a new year many people will be making the bold decision to embark upon entrepreneurship, what advice would you give them?
Tony Elumelu: As an entrepreneur, you must define your target market, you cannot be everything to everyone. Then, you must work hard to deliver an exceptional service/product. Respect only comes from sustained performance. While you can create perceptions, in the long run if it is not matched by results and exceptional performance, this respect is lost. Entrepreneurship is not a linear path as there are ups and downs, remember that you can't become the best or the biggest overnight. Be prepared to make sacrifices and remain focused. Work hard and be disciplined. Set milestones and ensure that you commit to them.
Disclosure: From 2014 - 2015 Claudine Moore led the global Marketing and Corporate Communication for Heirs Holdings and the Tony Elumelu Foundation, launching the inaugural Tony Elumelu Entrepreneurship Program.
Related
Popular in the Community