Multitalented doctor turned director-writer-actor, Uche Aguh, has recently picked up attention for his latest film adaptation of Chimamanda Ngozi Adichie's gripping 2013 novel, Americanah. Last month, Aguh's production company 55Media released four scenes in an 11-minute full concept trailer which has garnered an impressive following from a mass of Adichie's fans who are ready to see a full-fledged film.
Back in 2014, it was reported that Brad Pitt's production company Plan B bought the rights to produce the film with talks of collaboration with megastars, Lupita Nyong'o and David Oyelowo. Aguh, who has previously written and directed a series of other familiar stories with a brilliant twist, had an intimate take on Adichie's Americanah that did not fall short.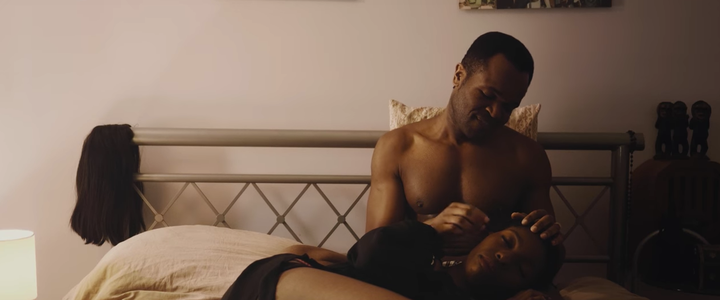 Americanah tells the tale of a young love torn apart by the perils of migration and the constant search for greener pastures. It is a deeply moving and profound story that challenges the idea of race, class, nationality, and socio-economic status. For its protagonist, Adichie, has written a marvelous character in Ifemelu- A young girl, brilliant and unapologetic, uprooted from her home in Lagos, Nigeria and transplanted, in North America. Her identity becomes questionable, when she realizes suddenly that she now bears the label of a Black-American.
When asked about his personal connection to the film, Aguh revealed to The Huffington Post that he strongly identified with the protagonist of the story detailing his early years migrating to America from Port Hartcourt, Nigeria and how that shaped his experiences as an American African in Dallas, Texas:
It was such a visceral reaction, I felt like I'm this person. This was my aunt, this was my family, and although I didn't have a big love like Ifemulu, I still had experience of trying to figure out where's home. Reading the book was really cathartic, it made me reflect on things I forgot or put aside so long ago. Writing for this made me remember a lot of things. The first few times I read Americanah, I knew something was in it. I knew it was special, but I just didn't have the capacity to finish it because I was in med school at the time.
Aguh, who detailed his experiences growing up alongside African American peers in both high-school and college, also noted how the elements of race in Americanah spoke to his own experiences, sharing his experiences influenced his decision to focus on telling the story from an unconventional but authentic perspective:
I got a lot of feedback about the concept trailer not having a lot of focus on race. But I wanted to create an adaptation of the book because there is this thing about being the "good" black, and that really bothered me.
When you're African in this country, you're told that you are apart of the "good" Black, and [growing up], I internalized that and wanted to be everything but black because there was something so negative about it, and I didn't know what it was. I wanted to capture this very contrived "good" Black that I encountered in the book.
Watch the full concept trailer of Americanah, including four stunning scenes from Aguh's adaptation, on 55Media's website.
Popular in the Community