Police in Slidell, Louisiana, have arrested a man who allegedly helped scam people out of thousands of dollars in "Nigerian prince"-style email schemes.
Michael Neu, 67, is charged with 269 counts of wire fraud and money laundering. In a Facebook statement on Thursday, police described him as a "middle man" who conned victims into giving up their money in phone and online scams.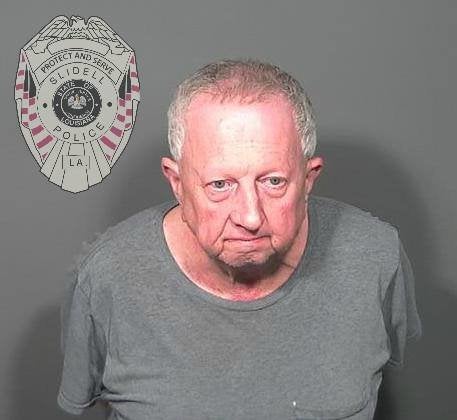 Neu is accused of wiring some of the money he helped obtain to "co-conspirators" located in Nigeria. The police department did not immediately return a request for more specifics on his alleged role.
"Nigerian prince" scams are a type of advance or upfront fee fraud, meaning a scheme that tricks victims into sending a "fee" on false pretenses. The scammers may promise more money, goods, services or a special deal in return. They may also claim to need help transferring money out of a specific country. When scammers get the fee they requested, they disappear.
The "Nigerian prince" variation, one of the most notorious versions of the scam, involves someone presenting himself as a member of Nigerian royalty. The person claims to need help, often saying he needs to move a large sum of money out of Nigeria and promising that whoever helps him will get part of the fortune. The scammers often ask for money upfront to pay "processing fees" or request the recipient's bank account details to transfer money directly.
Slidell Police Chief Randy Fandal had a few words of warning for anyone receiving suspicious emails.
"If it sounds too good to be true, it probably is," he said in the Facebook statement. "Never give out personal information over the phone, through e-mail, cash checks for other individuals, or wire large amounts of money to someone you don't know. 99.9 percent of the time, it's a scam."
Research by Microsoft in 2012 found that even though the "Nigerian prince" trope was well-known, 51 percent of scam emails sampled were still referring to Nigeria. Researcher Cormac Herley suggested that mentioning a country strongly associated with online scams actually made sense.
"By sending an email that repels all but the most gullible the scammer gets the most promising marks to self-select," Herley wrote.
Popular in the Community