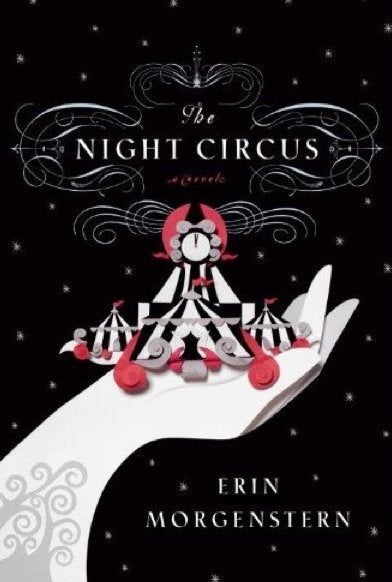 When David Heyman takes interest in a magical book series, well, time to start paying attention.
Heyman, the producer behind the Harry Potter film series who bought the film rights to the book in 1999 for $2 million -- quite the steal! -- has snatched up the rights to another novel filled with magic and intrigue, according to The Hollywood Reporter. Called "The Night Circus," it's the first novel by author Erin Morgenstern, and is described by Amazon.com thusly:
The circus arrives without warning. No announcements precede it. It is simply there, when yesterday it was not. Within the black-and-white striped canvas tents is an utterly unique experience full of breathtaking amazements. It is called Le Cirque des Rêves, and it is only open at night.

But behind the scenes, a fierce competition is underway--a duel between two young magicians, Celia and Marco, who have been trained since childhood expressly for this purpose by their mercurial instructors. Unbeknownst to them, this is a game in which only one can be left standing, and the circus is but the stage for a remarkable battle of imagination and will. Despite themselves, however, Celia and Marco tumble headfirst into love--a deep, magical love that makes the lights flicker and the room grow warm whenever they so much as brush hands.
Unlike "Harry Potter," which was already a literary hit when he bought the rights, "The Night Circus" hasn't even hit bookstores yet; it's due for a September release. In truth, it sounds like a cross between Potter with its magic, "The Hunger Games" with battle royale and "Twilight" with its dark forbidden love. Which would make it just about the biggest teen-driven film of all time.
Heyman has had another of other successful films to his credit, including the Will Smith post-apocalyptic film "I Am Legend" and the Angelina Jolie/Ethan Hawke film, "Taking Lives."