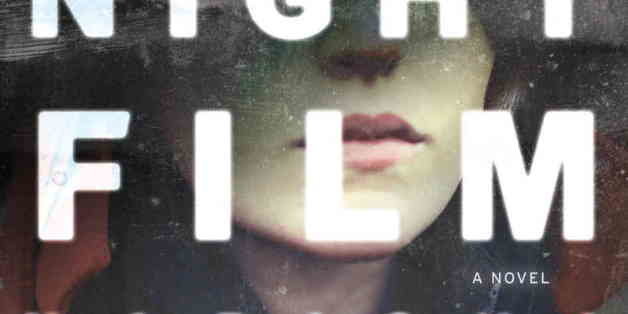 A super creepy cult filmmaker's daughter allegedly commits suicide. The filmmaker's work is so dark and disturbing that an investigative reporter thinks that the filmmaker might have had something to do with his daughter's death. The journalist begins a thorough investigation, gathering clues like photos, screen grabs from fan websites, and news clips to support his theories. The book is a collection of these, but is also strung into a compelling narrative.
Why are we talking about it?
Marisha Pessl grew a significant fan base after her first hit, Special Topics in Calamity Physics. That came out seven years ago, so we were eager to see what the writer has been working on for those 7 years, and to see if her second book lives up to her debut.
This is Marisha Pessl's second novel. Her debut, Special Topics in Calamity Physics, was a bestseller in both hardcover and paperback. It won the 2006 John Sargent Sr. First Novel Prize.
People who are looking for smart thrillers, fans of Special Topics in Calamity Physics.
What do the reviewers say?
New York Times: "In simple, unadorned moments like these, when her heroes seem at least as interested in one another as in a dead girl or absent auteur, Night Film settles into the relaxed rhythms of a Ross Macdonald mystery, with a dirt and hunger and guileless laughter that are all Pessl's own."
Chicago Tribune: "Night Film might not push the boundaries of the literary thriller, and it has its weaknesses, but Pessl is adept enough to keep the reader puzzling it out until the last piece is placed."
Entertainment Weekly: "Assuming you don't mind a little crazy, the first 400 pages of Night Film make for a masterful puzzle. The vivid oddballs in Cordova's world could've been sprung from a film-noir classic, complete with the inexplicable urge to spill their secrets to strangers. And by forcing you to sort out the clues from the red herrings, Pessl builds up real suspense. The trouble, though, arrives in the last 50 pages, with so many fake-out endings, it's hard to tell what happened, even in a literal sense."
"Everyone has a Cordova story, whether they like it or not. Maybe your next-door neighbor found one of his movies in an old box in her attic and never entered a dark room alone again. Or your boyfriend bragged he'd discovered a contraband copy of 'At Night All Birds Are Black' on the Internet and after watching refused to speak of it, as if it were a horrific ordeal he'd barely survived."
"Mortal fear is a crucial a thing to our lives as love. It cuts to the core of our being and shows us what we are. Will you step back and cover your eyes? Or will you have the strength to walk to the precipice and look out? Do you want to know what is there or live in the dark delusion that this commercial world insists we remain sealed inside like blind caterpillars in an internal cocoon? Can you fight your way out of it and fly? Or will you curl up with your eyes closed and die?"

REAL LIFE. REAL NEWS. REAL VOICES.
Help us tell more of the stories that matter from voices that too often remain unheard.