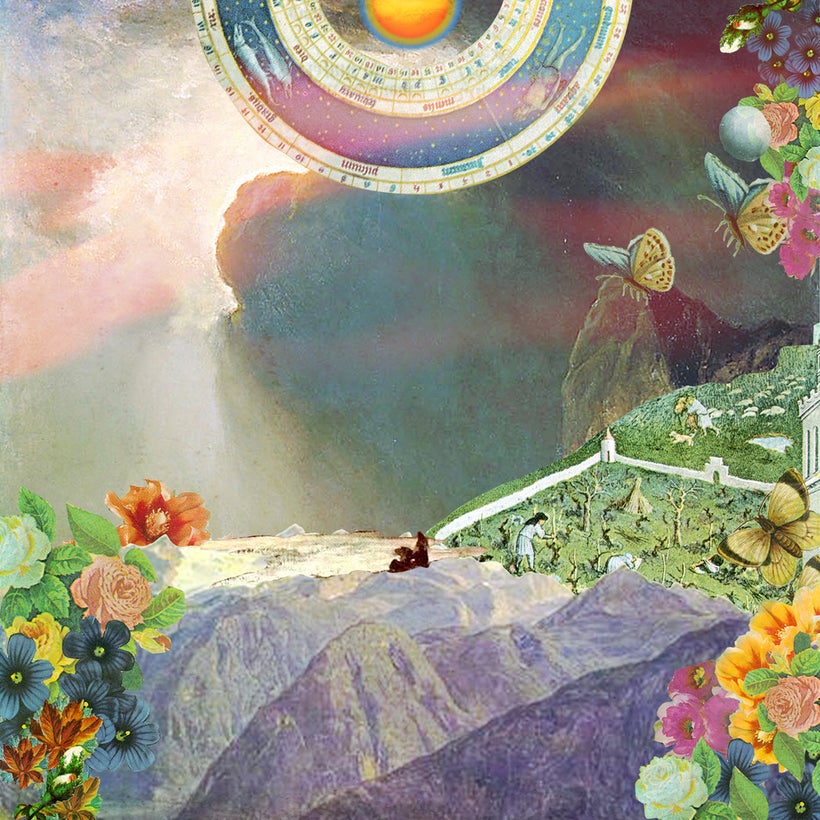 Sometimes an album just catches you off guard. Such was the case recently when my daughter, a college radio maven where she attends school at Chapman University, played me a song called "Carl Sagan" off an album called Pennied Days, the second effort from the Minneapolis-based outfit Night Moves (and produced by John Agnello, who helmed Kurt Vile, Sonic Youth and The Walkmen, among others). The song was special. Smart lyrics, lush and sophisticated melodic craftsmanship all blended together into one sweet, ethereal blend. Then I heard "Border on Border" and I knew I had to hear the whole album. It's a little more than a year old and I was completely unfamiliar with it. Until I experienced the whole thing. One listen, and I had formed a relationship with it. It was just that engaging and seductive. You almost know without even speaking to them that they were big fans of Brian Wilson, Todd Rundgren and other cosmically-gifted composers who can touch your brain just as easily as they touch your heart. That's how good these guys are.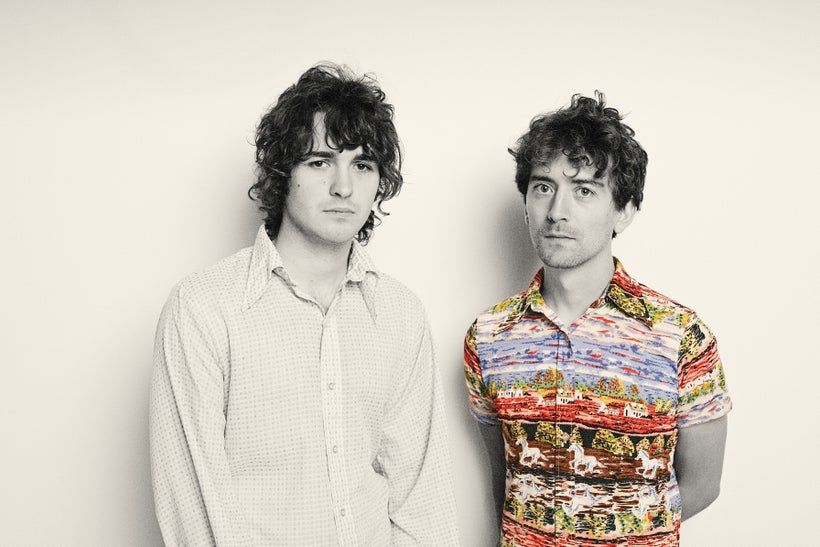 John Pelant and Micky Alfano met in high school in around 2004. A path was forged when they listened to the George Harrison album All Things Must Pass during their drivers-ed course. A few years later and they had formed a band, Night Moves. As the primary singer/songwriters and guiding force behind the band (which also features a series of rotating players), they pool their influences to create evocative, shimmering sonic reflections.
I spoke with them recently and they broke down some of their favorite albums. Buckingham/Nicks, The seminal cult classic record featuring the pre-Fleetwood Mac duo of Lindsay Buckingham and Stevie Nicks lives right up there. They mention Late for the Sky by Jackson Browne. Carole King's Tapestry. And of course Pet Sounds by the Beach boys. Their taste is impeccable. But what they create on their own is not lifted or even much of an homage to the sounds they worshipped growing up. Sure, the influences are detectable, but they are subtle, nuanced and evolved from the original sources. These guys are able to channel the soul of the records they grew up with, while delivering their own unique palette of pop confections.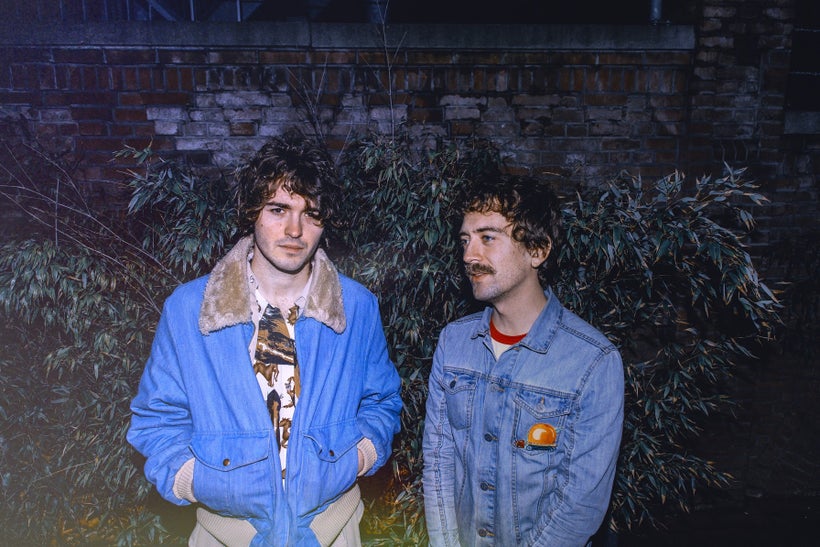 And no the band name, despite their respect for vintage 70's music, has nothing to do with Bob Seger. Pelant shared, " It was originally a lyric I had written for a song, now entitled "Country Queen," off the first album.  The song didn't have a title so I thought, "Night Moves!"  I then quickly dismissed the idea due to the Seger tune.  So then I thought well the new album will be called "Night Moves." Soon realized that it's also the title of the hit Seger record. We didn't have a band name at the time and by process of elimination and necessity, we chose it as the band name for the next couple gigs and it just ended up sticking.  I also thought the name elicited a kinda spacey, gloomy-night time feel that fit the energy of the music. It's not a Seger reference."
In a musical marketplace that's increasingly tough to crack given all of the fragmentation, this record was missed by a lot of people. These guys are low key. But I think it certainly deserves your attention. The music has a beauty and gravity that's a testament to how serious these guys take their song writing and production. It's designed to have a thematic flow like albums used to back in the pre-digital universe. Pelant and Alfano, two articulate, blunt and funny guys, understand what they are up against in this weird new musical world and what the challenges are, even with a good label and team behind them, as they have. "I think success will be more gradual for us," Pelant laughs. "I don't think we are the type to 'blow up.' It will be more steady."
I certainly hope so. They are working on new music now. But they are not done telling the world about Pennied Days. Nor should they be. It's a subtle classic in waiting; a hidden treasure to be discovered. Start with "Carl Sagan" and then go from there. You'll see what I mean. It may just be the best album you've never heard.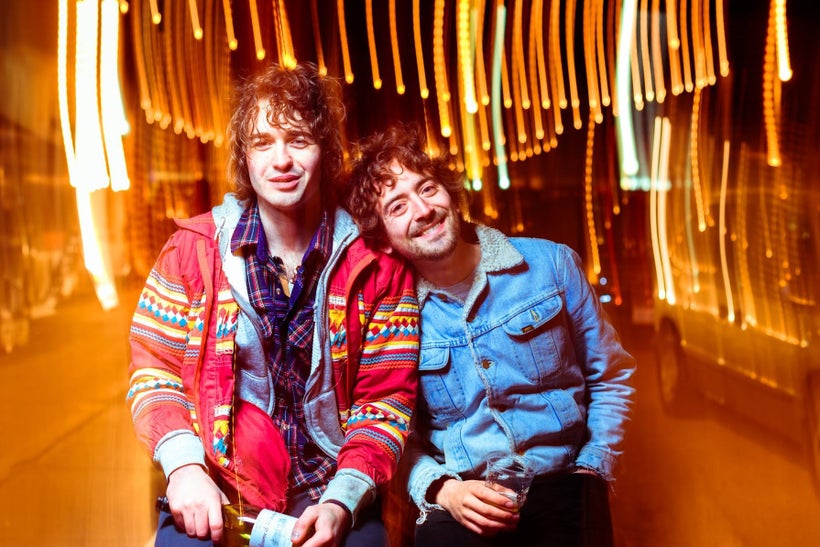 And here is the brand new video for the song "Kind Luck" off the album Pennied Days:
Calling all HuffPost superfans!
Sign up for membership to become a founding member and help shape HuffPost's next chapter
This post was published on the now-closed HuffPost Contributor platform. Contributors control their own work and posted freely to our site. If you need to flag this entry as abusive,
send us an email
.