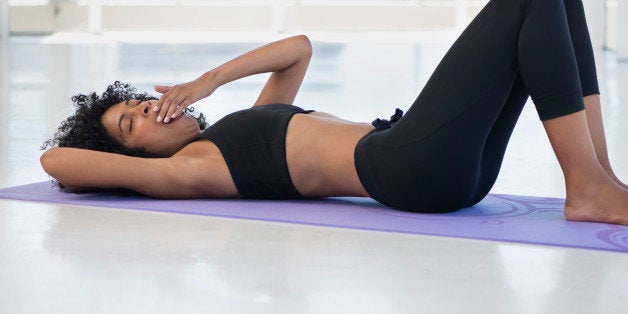 There may be some truth to the stereotype of a morning person jumping out of bed, ready to hit the road running. Night owls seem to have a harder time sticking to an exercise routine, according to a small new study.
Later bedtimes were linked to more self-reported time spent sitting in the research, and no matter what time the night owls actually went to bed or how long they slept, they reported greater "perceived barriers" to exercise, such as feeling there isn't enough time in the day to work out.
In the study, 124 adults were identified as morning people, evening people or somewhere in between, using what's called the Horne-Ostberg Morningness-Eveningness Questionnaire. The majority of the healthy adults were intermediate types, while 20 percent were morning birds and about 12 percent were night owls. Bedtimes, wake times and length of sleep were measured using monitoring devices worn on the wrist, which also tracked physical activity. The participants also self-reported physical activity and their feelings regarding exercise in a number of questionnaires, according to the study, which was presented in a poster entitled "Early to bed, early to rise makes it easier to exercise?" at SLEEP 2014, the 28th annual meeting of the Associated Professional Sleep Societies.
Less active night owls (and their physicians!) might want to consider their sleep preferences when devising an exercise routine, Baron said in the statement. "Sleep timing should be taken into account when discussing exercise participation."