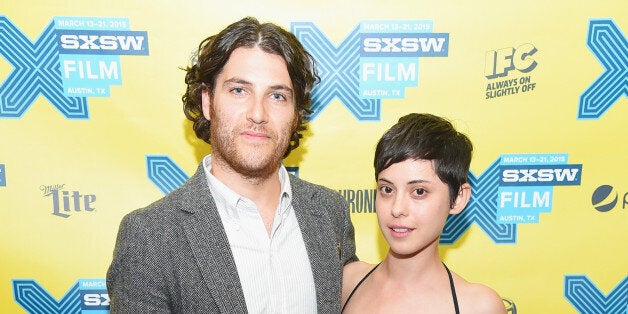 "Night Owls" stars Adam Pally and Rosa Salazar have the kind of chemistry that can't be faked. They're friends who finish each others' sentences and sandwiches. No joke: When The Huffington Post spoke to the actors at the South by Southwest Film Festival on Saturday afternoon, it was during lunch, and Pally was more than happy to let Salazar eat off his plate.
That kind of familiarity was almost instantaneous. Pally and Salazar met while making "Search Party," an as-yet-unreleased comedy from the writer of "Old School."
"I didn't know who she was, and she came into hair and makeup dressed as Pocahontas," Pally said of his first impression of Salazar. "When you meet Rosa, anyone who meets her right away is like, Who is that?"
Audiences likely know the 23-year-old Salazar from her guest appearance as Zoe during Season 3 of "Parenthood." But between "Night Owls" and roles in two big YA franchises, "The Divergent Series: Insurgent" and "Maze Runner: The Scorch Trials," her breakout appears imminent.
"This is my dream project," Salazar said about "Night Owls," which had its world premiere during South by Southwest. "I remember telling my reps at the time that if this went into a dark closet and never came out, I'd be disappointed but at least I had that experience. It changed me."
Set during a single night, "Night Owls" follows what initially appears to be a one-night stand between Pally's Kevin and Salazar's Madeline. As the evening progresses, new truths are revealed and Kevin and Madeline form a connection that takes them by surprise.
"'Before Sunrise' was our director's main go-to," Salazar said. ("Night Owls" was directed and co-written by Charles Hood.) "Now that we've seen the movie, everyone is asking us what the next 'Night Owls' is. We never thought about that because 'Night Owls' could have not happened. So we were like, hashtag blessed, and started thinking about how we could transition this or parlay this into something like [a second film]. We're so in love with these characters that we could play them for years."
For Pally, whose best known for his work on "The Mindy Project" and "Happy Endings" (and a brief appearance in "Iron Man 3"), "Night Owls" is a chance to show people a different side of his talent. Despite being an expert improv performer -- Salazar recalled how she used to watch him on stage at the Upright Citizens Brigade Theatre in New York -- he also went to the Actor's Studio.
"The thing I had so much pleasure in doing is watching him do narrative, dramatic stuff so effortlessly," Salazar said. "Everyone knows Adam as the funniest guy in the room. It was so mind-blowing to watch him do this." She added directly to Pally: "This is what you should be doing."
"It's hard for me to ever look at something as how it would help my career," Pally said later on in the lunch. "Because I've been through so many of these projects. You do something and people say it's going to be the one, and it never comes out. You book a pilot and you get fired. I've run the gamut. So when I got the script for this, I felt like it was a part I wanted to play because it was different from what I've done, and I'll let the chips fall."
"Night Owls" does not yet have distribution, but that could change soon. And if not, Pally -- like Salazar -- will still be grateful for the opportunity and role.
"It made me a million times better as an actor," he said.
Before You Go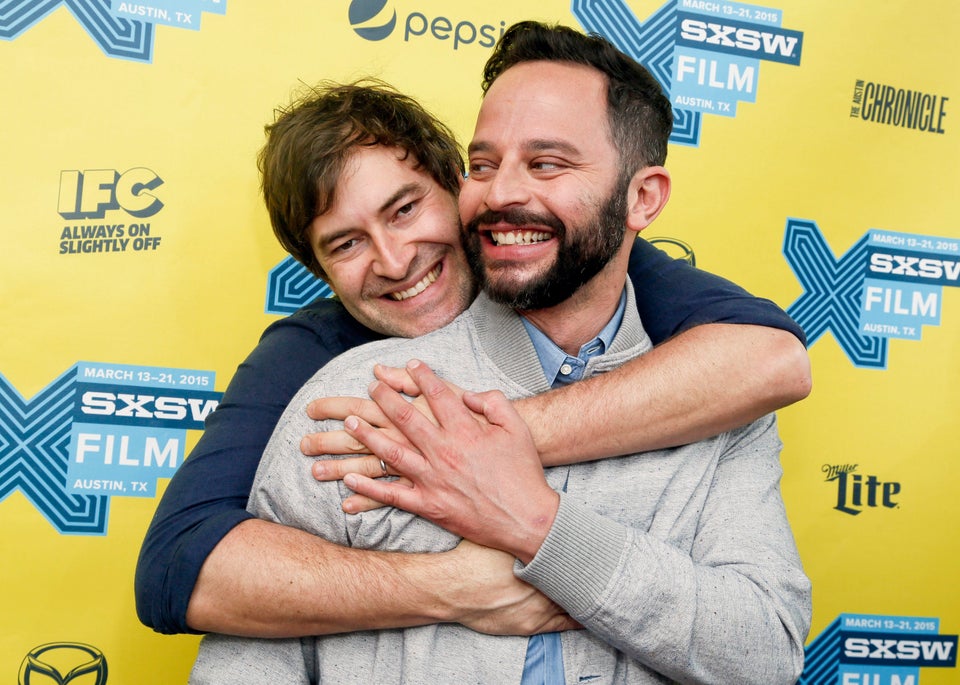 SXSW 2015
Popular in the Community