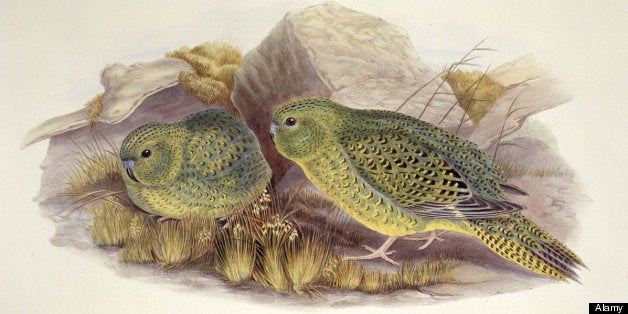 SYDNEY, July 5 (Reuters) - A nocturnal Australian parrot that hops like a kangaroo and had not been seen alive for more than a century has not only been seen but has been photographed, a naturalist said on Friday, but he is keeping the whereabouts a secret.
Scientists had previously based their knowledge of the critically endangered Night Parrot, a ground-dwelling bird, on the occasional dead specimen and recordings of its call - which is rare enough.
"I've only heard them in one place and I've been in a hundred places," said John Young, a naturalist and documentary film maker who has consulted with Australian wildlife services.
"The strangest thing about this parrot, living on the ground, it hops like a little kangaroo."
Young's alleged sighting on May 25 in the northern state of Queensland was the culmination of a 15-year quest. He told Reuters that he lured the shy, palm-sized bird out with a recorded parrot call.
"I couldn't get over it," he said.
The Night Parrot is small with yellowish green plumage, mottled with brown and black specks. It hides in spinefex grass during the day and is active at night.
In 2012, the International Union for Conservation of Nature (IUCN) listed the bird as critically endangered, its population depleted by feral cats, foxes and changes in the environment after European settlement in Australia.
With no firm estimates about how many of the birds exist in the wild, Young refused to reveal where he found the parrot.
"I think the worst thing we can do at the moment is to let too many people anywhere near it," said Young. "In the time I had with the bird the other night, it is the most sensitive bird I have ever seen."
Leo Joseph, the director and research leader of the wildlife collection at government research body CSIRO, supported Young.
"The sooner we can learn how to look for them and find them elsewhere the better," Joseph told Reuters. "For now, keeping the locality a secret is the way to go." (Reporting by Thuy Ong; Editing by Elaine Lies)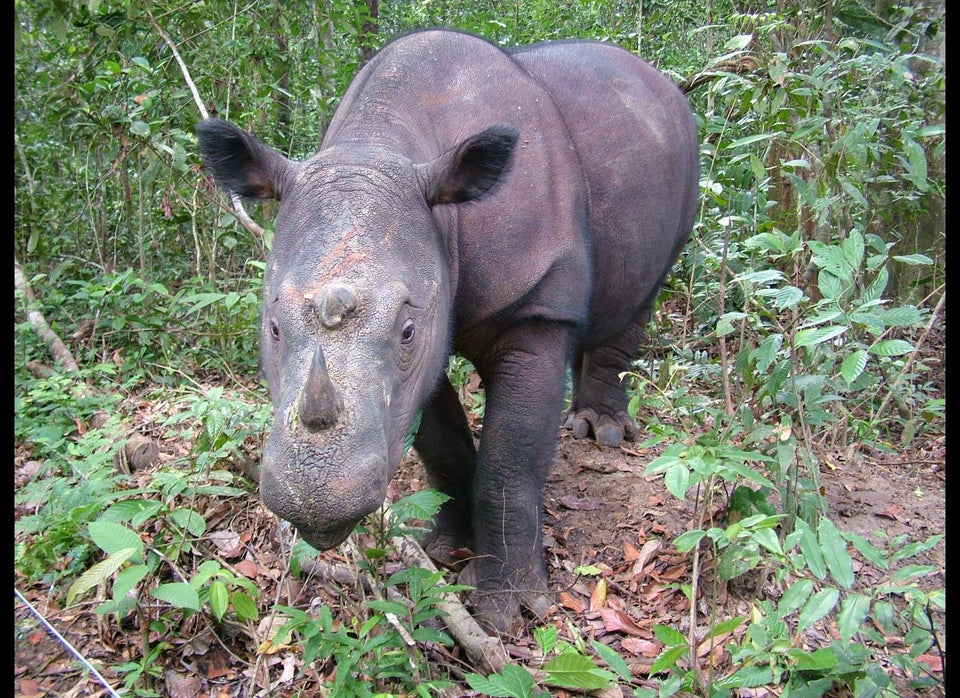 The World's Most Threatened Species