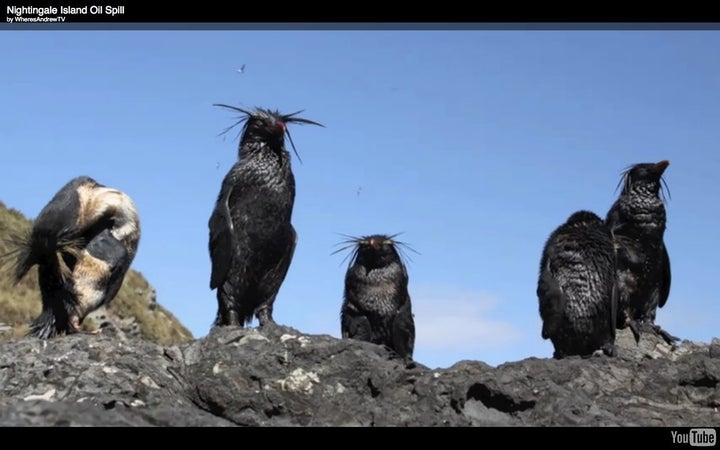 Last week, the Malta-registered MS Olivia cargo ship carrying crude oil and soya beans from Brazil to Singapore was grounded on Nightingale Island in the Tristan da Cunha chain, a British South Atlantic territory. The area is home to some 200,000 penguins, including almost half of the world's endangered northern rockhopper penguins.
Tristan da Cunha's conservation officer, Trevor Glass, said oil was encircling Nightingale Island and called the situation "a disaster." Island administrators said some 20,000 penguins had been coated in oil.

National Geographic photographer Andrew Evans just so happened to be on the island at the time of the disaster, and was able to capture the tragic images of the devastation as a result. He uploaded photos and the following video to a blog, where he said, "It was a painful and disturbing scene. My only consolation is that the people of Tristan take their birds very seriously and the entire island is contributing to the rescue efforts."
GOOD's Ben Jervey sums up the situation:
Can you think of a worse place to wreck an oil tanker than a beautiful, pristine island in the South Atlantic where a National Geographic photographer just happens to be on assignment shooting endangered birds?
WATCH:
Popular in the Community