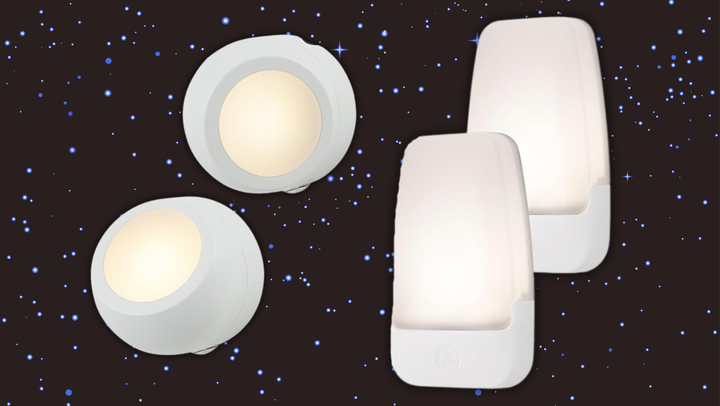 HuffPost and its publishing partners may receive a commission from some purchases made via links on this page. Every item is independently curated by the HuffPost Shopping team. Prices and availability are subject to change.
Few things ruin a night of sleep faster than waking up to pee in the middle of the night and turning on the blinding overhead light in your bathroom, jolting you awake and making it nearly impossible to fall back asleep once you're done. The same can be said for having to turn on the hallway light so you don't fall down the stairs in the dark when all you want is a midnight snack.
Frankly, I had always assumed nightlights were for children who struggled with a fear of the dark. But when a previous roommate wordlessly put a nightlight in our apartment's shared bathroom, I quickly realized how subtly revolutionary these practical little gadgets are. I absolutely loved never having to turn on the overhead light late at night, so I could actually fall back asleep after a bathroom trip. I now swear by my GE rotational LED nightlights for my bathroom, kitchen and dark staircases, so much so that once I moved into a new place, I, too, wordlessly bought and plugged in nightlights of my own.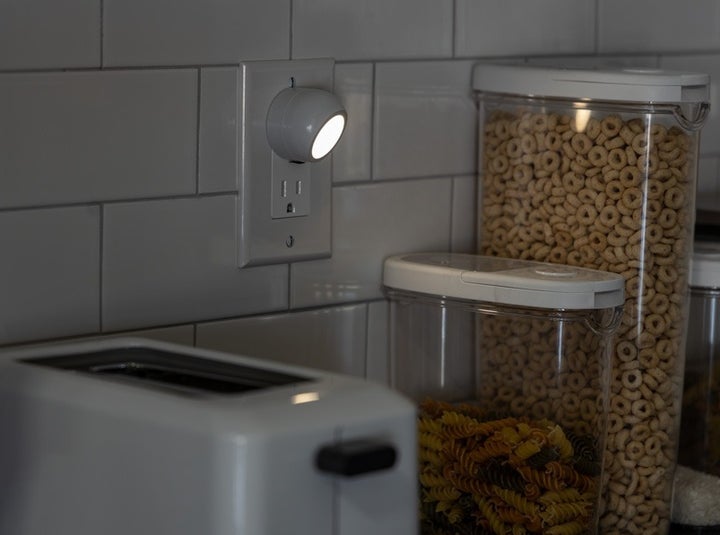 I'm now on a self-proclaimed mission to convert everyone I know, because I'm truly convinced that they're a life hack.
These nightlights come in a welcome two-pack (since once you realize how useful these are, one won't be enough anyway) and are light-sensing, so they stay off during the daytime and light up at dusk when a room grows dark. This style gives off 40 lumens of soft illumination so you can easily see and get around without hurting your eyes. I love how they rotate a full 360-degrees so you can direct their light directly to where you want it (I like to concentrate the light above my sink), plus they're sleek enough that you'll have room to utilize the outlets above or beneath them.
Before You Go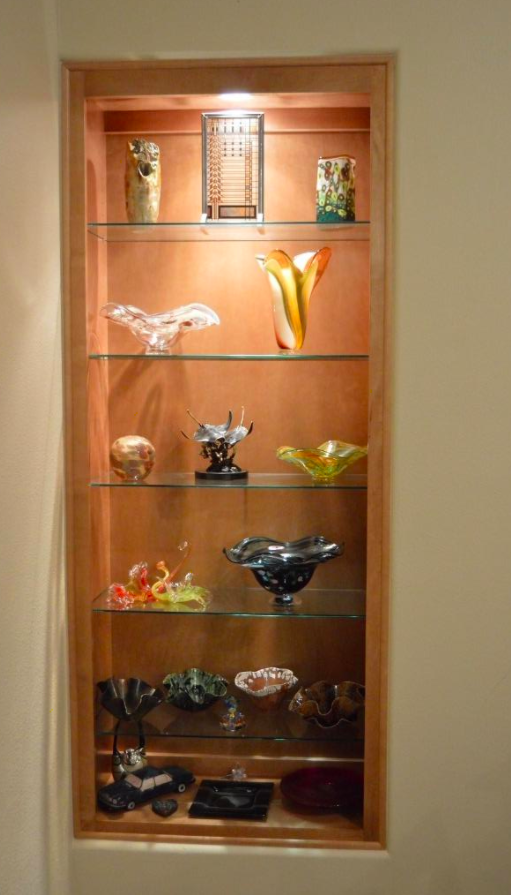 38 Highly Effective Things Under $30 Every Homeowner Needs
Popular in the Community