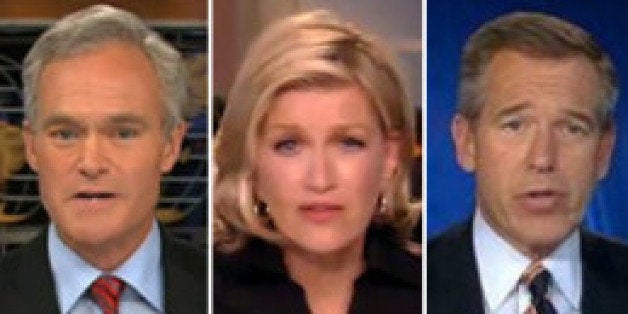 The website looked at the number of minutes the network newscasts — CBS, NBC and ABC — spent covering an individual story. Out of the three networks, CBS News spent the most time talking about the federal budget debate, the rollout of Obamacare, gun control and the NSA's surveillance activities. The network also spent more time on foreign policy — which consisted of stories about the civil war in Syria, the military coup in Egypt and Afghanistan — than ABC News and NBC News.
ABC News spent the least amount of time on those stories. The network's top three stories were the Boston Marathon bombing, winter weather and tornado season. It spent more time on winter weather and the kidnapped women freed from Ariel Castro than either CBS News or NBC News. In a notably harsh line, author Andrew Tyndall said that ABC had "rejected the mission of presenting a serious newscast."
Meanwhile, NBC News devoted the most time to the Boston Marathon bombing, the federal budget debate and tornado season.
Click over to the Tyndall Report for the rest of the results, which also break down which journalists spent the most time on-air and how networks split their coverage between hard news and soft news.
Related
Popular in the Community