If you're in a relationship with someone who routinely falls asleep on the couch, just know you are not alone.
All around the world, there are countless boyfriends, girlfriends, husbands and wives who live with a chronic couch crasher -- a person who claims he/she is "totally awake right now" and "not even tired" and then falls asleep within minutes.
Cartoonist Adrienne Hedger of Hedger Humor perfectly captures this all-too-common dynamic in comic form: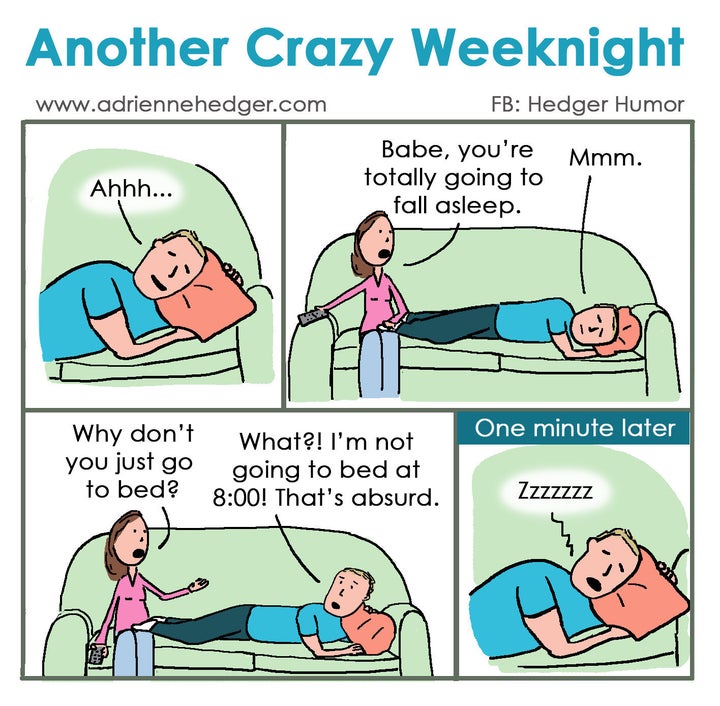 Does this ring true in your relationship? Tag your partner in comments!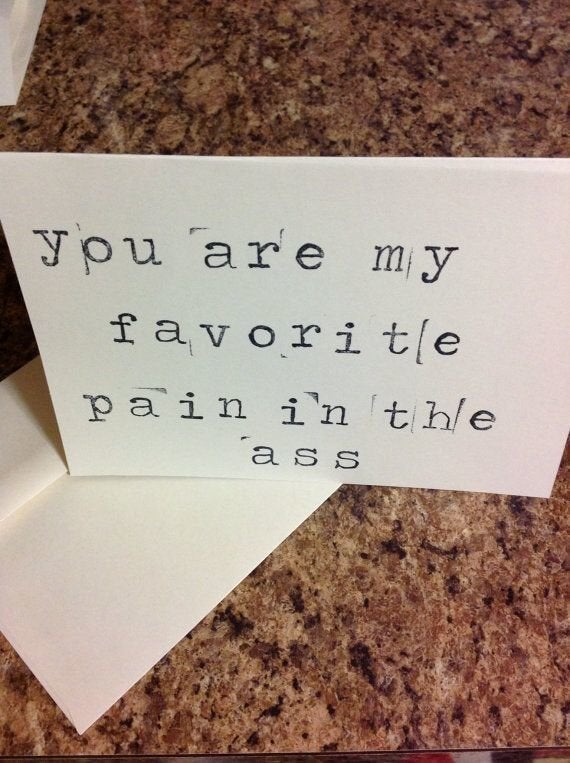 Funny Cards For Married Couples