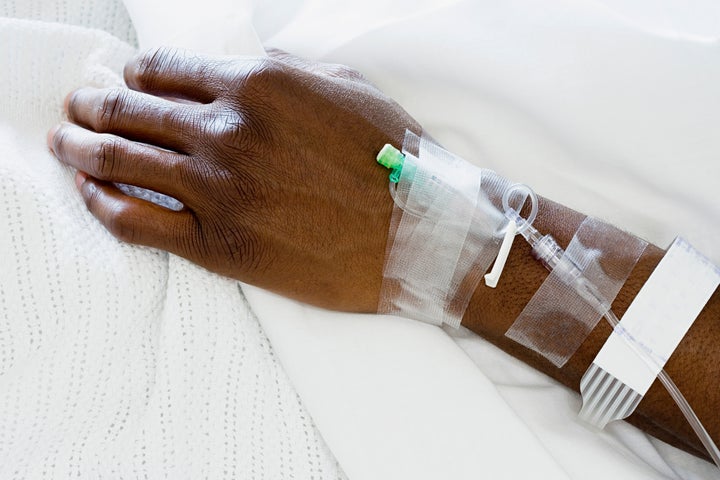 The National Institutes of Health recently announced that it will fund the largest-ever study of African-American cancer survivors. The agency is providing a five-year, $9 million grant for the Detroit Research on Cancer Survivors study, which will look at 5,560 black Americans who have faced the disease and lived.
Research and clinical trials lay the foundation for determining which medical treatments and devices are safe and effective for patients. Health care providers look to those results in setting treatment protocols. If a particular group of individuals has been extensively studied, they have a better chance of receiving effective evidence-based care.
Cancer research needs a diversity overhaul
The Detroit study will target lung, breast, prostate and colorectal cancers, all of which kill black patients at higher rates than white patients. Black Americans in general are diagnosed with cancer more often than white Americans and at more advanced stages of the disease.
Yet "relatively little research has occurred among African Americans with cancer, and so we do not know how best to tailor care for them," said Dr. Marshall Chin, a professor of health care ethics at the University of Chicago Medicine who isn't involved in the new study.
The study will be run by professors Ann Schwartz and Terrance Albrecht, who are affiliated with both the Karmanos Cancer Institute and Wayne State University School of Medicine. They will look at a wide variety of issues, from the genetic characteristics of cancerous tumors to lifestyle factors in developing cancer to impediments to treatment.
The goal here is not to find one way to treat cancer in black patients, any more than there is one way to treat cancer in all patients. The lack of research into the diverse African-American population makes it harder for doctors to adjust treatments to meet individual black patients' needs.
"One-size-fits-all approaches do not work," Chin stressed.
"This study has the potential to be pathbreaking because it appreciates that people are complex and much more affects outcomes than whether a cancer patient receives Drug A or Drug B," he said.
Homogenous clinical trials are bigger than cancer
It's not just cancer research that skews white. For instance, less than 5 percent of participants were black in five of seven "mega-trials" of Type 2 diabetes drugs, according to an article published in Lancet Diabetes and Endocrinology in January. Yet black Americans are nearly twice as likely to develop Type 2 diabetes as white Americans.
"Every time you make the argument for more inclusion, they argue that it's a matter of cost," Dr. Gbenga Ogedegbe, of New York University's Langone Medical Center, previously told HuffPost.
But Ogedegbe said people have to keep pushing for more diverse studies.
"We can't afford to be reticent when it comes to including a diverse patient population in clinical trials," he said. "The results and the cost of not doing that is much worse."