 Fresh off an impressive tightrope walk across the Grand Canyon Sunday, which he completed without a safety harness, aerialist Nik Wallenda is already eyeing his next conquest: New York City.
As The New York Post reports, it's unclear whether Wallenda has yet sought the city's permission for the stunt, which would involve Wallenda balancing himself above the city for 9,000 feet, roughly three times the distance of his Grand Canyon feat.
The 34-year-old daredevil is a seventh generation high-wire artist and is a part of the "Flying Wallendas" family.
After his death-defying walk on Sunday, Wallenda said, "It was a dream come true. This is what my family has done for 200 years, so it's part of my legacy."
Before You Go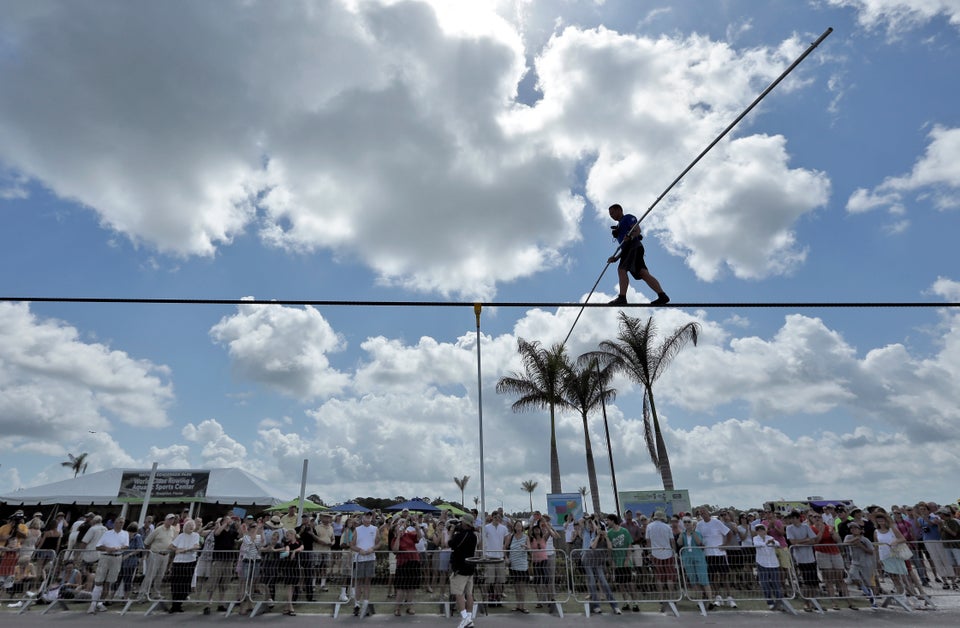 Nik Wallenda
Popular in the Community