The SB Dunk Low "Black and Tan" trainers, which launch in the U.S. this week, were ostensibly named after the famous drink combining a dark beer -- usually Guinness -- with a lighter lager.
But "Black and Tan," which is the sneaker's "unofficial" name, has a darker connotation for many Irish people: it's also the name of a British paramilitary unit sent to quell Irish rebellion against British rule in the 1920s, a strike that led to many attacks on civilians.
"Black and Tan" or "Tan" is still a pejorative term for the British in Ireland. As the LA Times notes, "it would be akin, in some circles, to naming a sneaker the Taliban or the Nazi."
"This month Nike is scheduled to release a version of the Nike SB Dunk Low that has been unofficially named by some using a phrase that can be viewed as inappropriate and insensitive. We apologise. No offence was intended."
As far as we can tell, though, the shoe isn't been pulled or subjected to a name change.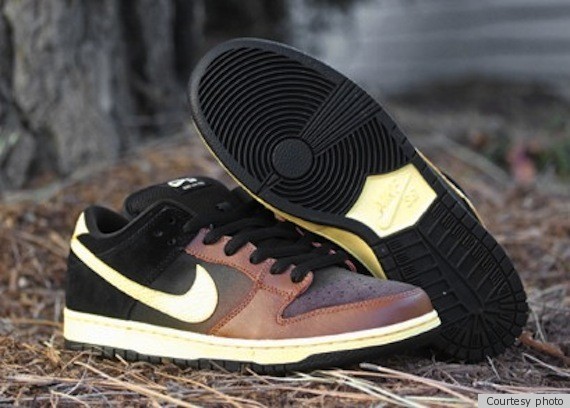 Related