In the aftermath of the Boston Marathon bombings, sports outfitter Nike has decided to stop selling a baseball-themed T-shirt that some might find insensitive in the current context.
The television executive tweeted a picture of the shirt on Sunday and noted that employees told him they were taking the shirts down.
In a statement emailed to The Huffington Post, a Nike spokeswoman said the company was aware of the issue.
"The shirts being referenced are older baseball shirts that were predominantly being sold through our Factory Stores Outlets," the representative wrote. "In light of the tragedy in Boston we took immediate action last week to remove this product from distribution. We conducted this process as quickly as possible and are confident the product has been removed from distribution."
Before You Go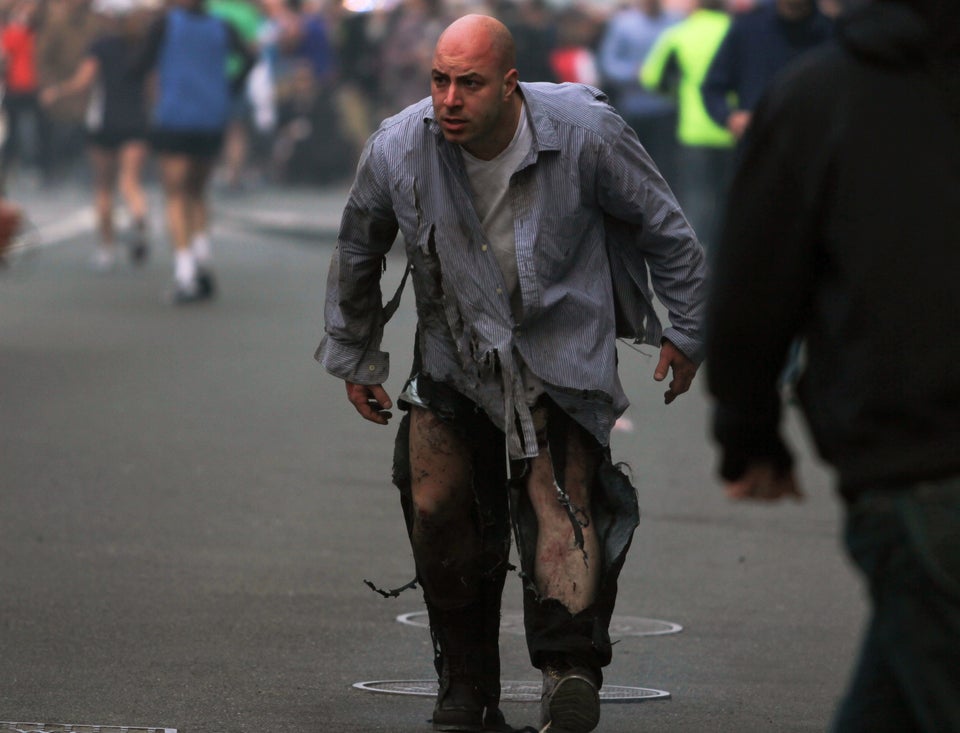 GRAPHIC WARNING: Boston Marathon explosion
Popular in the Community