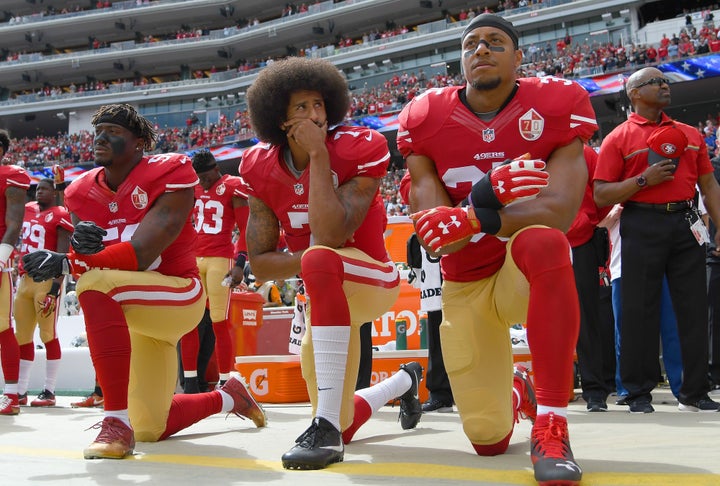 The white community flew into a destructive rage this weekend after Colin Kaepernick was named the face of Nike's 30th anniversary "Just Do It" campaign. Unruly whites were seen vandalizing property, damaging well-mown lawns and setting fire to running shoes that had chiefly been worn for purposes other than running.
Whites were furious at Nike's elevation of Kaepernick, the former NFL quarterback who in 2016 began kneeling during the national anthem to protest police violence against black people. In response to Nike's actions, whites organized around hashtags like #JustBurnIt and #BoycottNike, and posted videos of themselves peeing on their shoes, burning sneakers and cutting the Nike symbol out of clothing they already owned.
These acts raise questions about deep pathologies in the white community. Why would whites destroy their own property? Are they trying to incite a riot?
While the First Amendment gives these thugs the right to protest whatever they want, such outbursts of anger and violence are hardly productive. Where are their fathers?
CORRECTION: The tweet from @CoachTrotter81 has been removed because it was not, in fact, an example of people destroying Nike property but an example of someone praising Nike's action.
Popular in the Community