We don't like to be super sensitive about these things, but something about this seems... off. The t-shirt features metallic gold lettering and Nike's signature check logo and is only available for women (because women presumably love to be called gold diggers). But we can't help but wonder if some ladies will be less than pleased with this kind of depiction.
Do you think this type of t-shirt is appropriate for a global brand -- or any brand -- to sell? Check out the photo of the shirt in question and tell us what you think.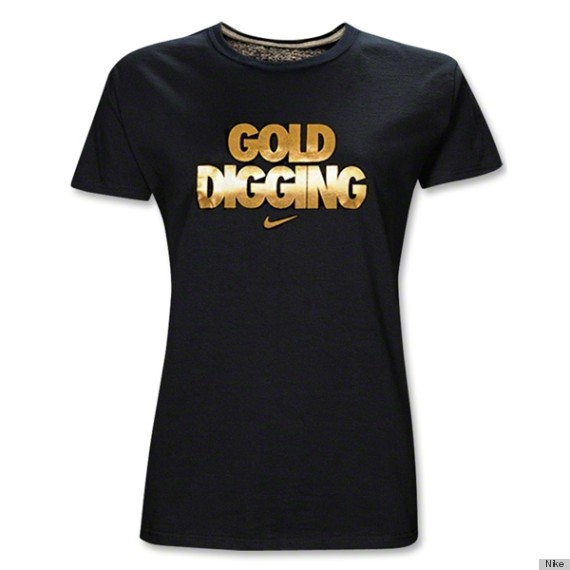 See more controversial products!