Nike announced Monday that it will raise wages for around 10 percent of its workforce ― more than 7,400 employees ― and reconsider how it awards annual bonuses following "a deeper analysis" of employee pay than is typically conducted each year, the company told HuffPost.
Although the move comes three months after complaints over inequality shook the company, a Nike spokeswoman told HuffPost the pay hikes are not a direct result of the complaints. 
The company told employees it was making changes simply to "support a culture in which employees feel included and empowered." Both male and female employees will see their pay adjusted as the company tries to smooth differences in compensation for the same job functions. The amount of the raises, however, is not yet known.
Bonuses, previously awarded based on a mix of factors including individual performance, will be instead determined by a company earnings target.
Women told news outlets earlier this year how they experienced widespread gender-based discrimination and sexual harassment at the company.
As the Me Too movement continued to sweep workplace culture in early 2018, a group of female Nike employees surveyed their female peers and found they experienced frequent sexual harassment and discrimination, according to a New York Times expose.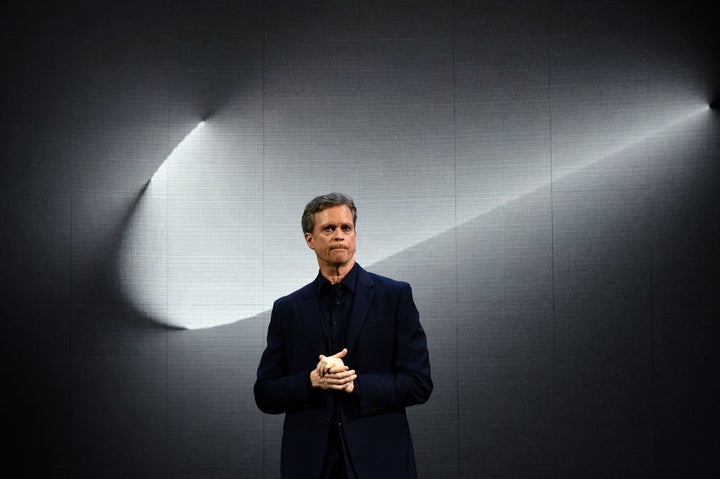 Nike CEO Mark Parker addressed the complaints in a May companywide town hall meeting where he said Nike would be undertaking a compensation review.
"I apologize to the people on our team who were excluded, and I apologize if some of those same people felt they had no one to turn to," Parker said at the time. "I want everyone at Nike to know their voices do matter and your bravery is making us better."
Female Nike employees described to the Times the verbal harassment they endured, such as an email from a woman's manager that made reference to her breasts, and said they felt they were being passed over for promotions. 
The women presented their findings to Parker in March, triggering a wave of departures by high-level male executives. Among those to leave were Nike brand president Trevor Edwards and vice president Jayme Martin, who allegedly protected men at the company who demeaned female colleagues.
Headquartered just outside Portland, Oregon, in the city of Beaverton, Nike counts a workforce of more than 74,000.
Calling all HuffPost superfans!
Sign up for membership to become a founding member and help shape HuffPost's next chapter