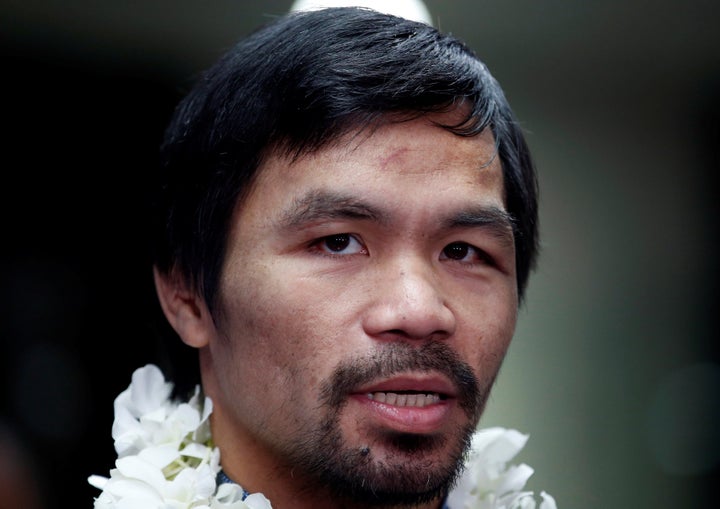 UPDATE (Feb. 17, 3 p.m. EST): Nike ended their longtime partnership with boxer Manny Pacquiao on Wednesday, just two days after the boxer caused international outrage by saying gay people were "worse than animals"
In a statement, Nike called Pacquiao's comments "abhorrent" and said the company "strongly oppose[s] discrimination of any kind."
PREVIOUSLY: The 37-year-old has faced loud backlash since he made the controversial statement in an interview with a Filipino television station on Monday.
"Will you see any animals where male is to male and female is to female? The animals are better," Pacquiao said in the interview, according to CNN. "They know how to distinguish male from female. If we approve [of] male on male, female on female, then man is worse than animals."
"I'm sorry for hurting people by comparing homosexuals to animals. Please forgive me for those I've hurt" the Instagram caption read. "I still stand on my belief that I'm against same sex marriage because of what the Bible says, but I'm not condemning LGBT."
Nike and Pacquiao have been in partnership since at least 2006. The boxer is scheduled to fight his last match against Timothy Bradley Jr. in April.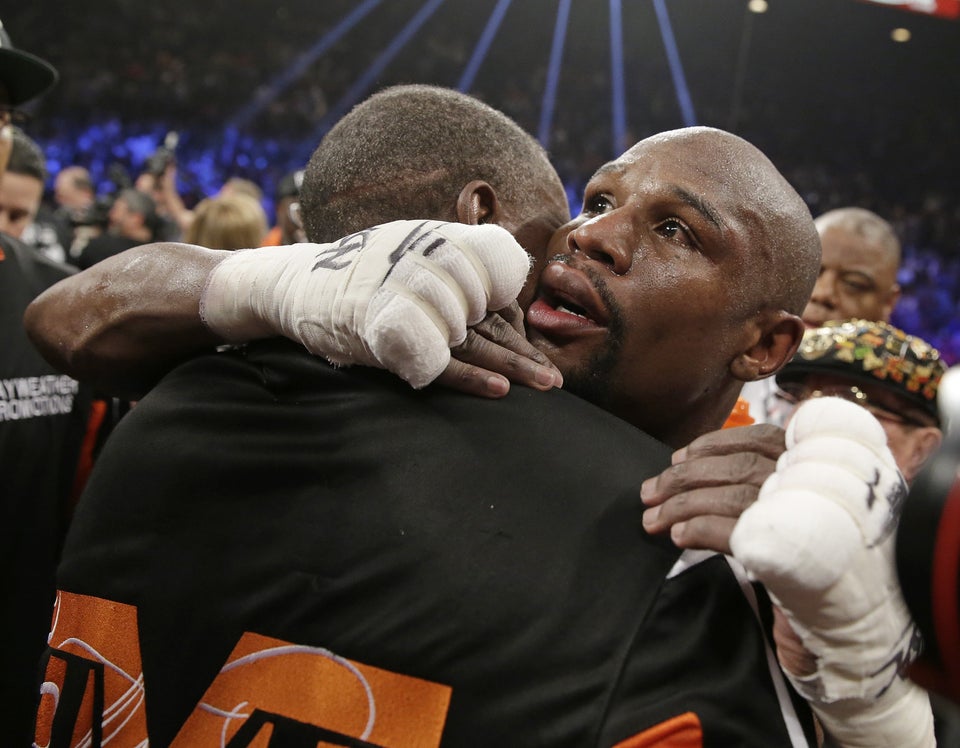 Floyd Mayweather Jr. vs. Manny Pacquiao
Popular in the Community