Nike has created an athletic product specifically for Muslim women.
The company revealed that the "Nike Pro Hijab," a performance head cover, will hit stores early next year.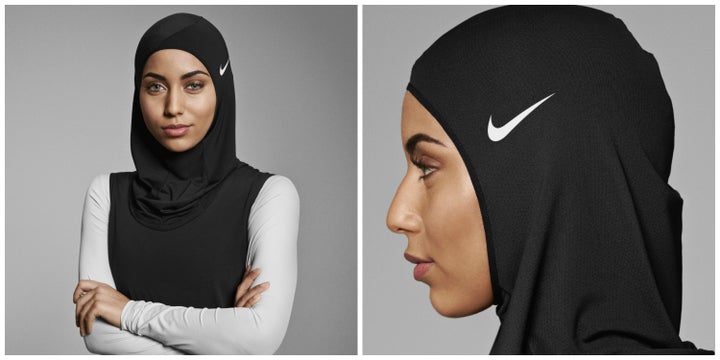 The pull-on product is made with soft, lightweight and stretchy polyester that is both breathable and opaque. It will come in dark neutral colors and have two sizes, XS/S and M/L, in order to account for a range of face sizes and shapes.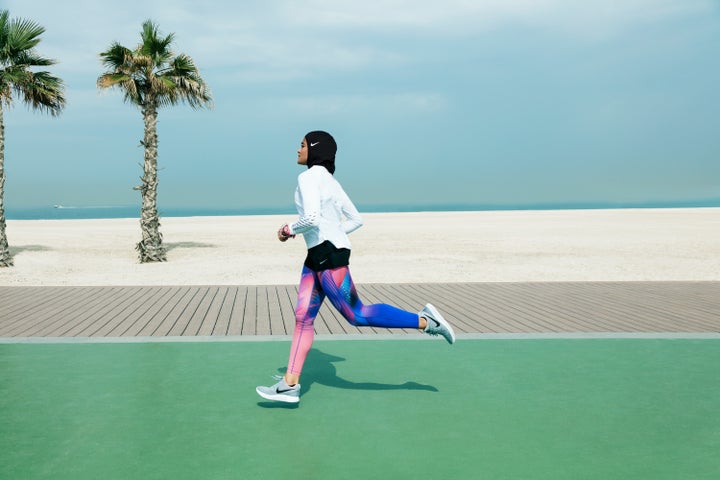 Nike said that Emirati figure skater Zahra Lari is already wearing their design. Lari competes on the ice wearing a hijab.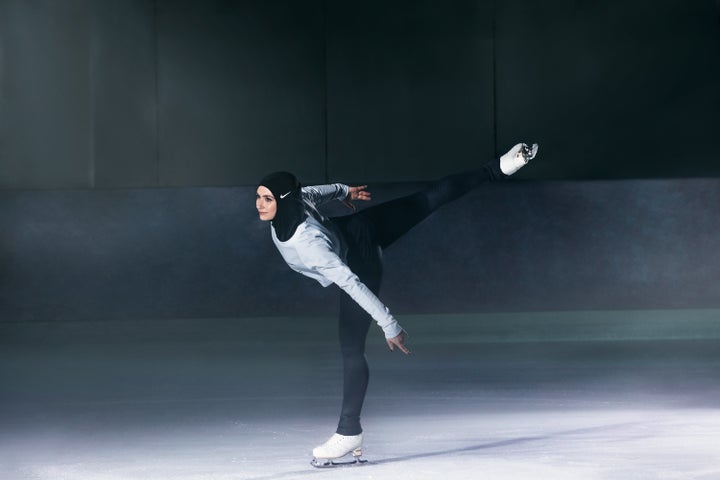 "I was thrilled and a bit emotional to see Nike prototyping a Hijab," Lari said in a statement to CNN Money. "I've tried so many different hijabs for performance, and ... so few of them actually work for me."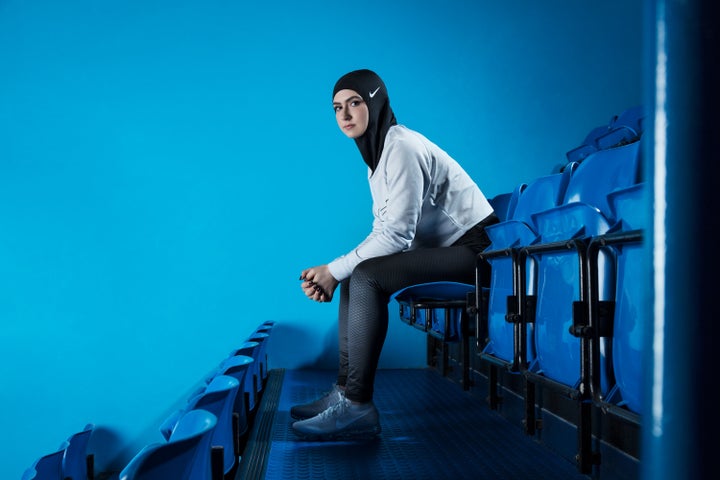 Lari isn't alone in her enthusiasm. Other Muslim female athletes expressed their excitement for the Nike Pro Hijab on Twitter.
It was just last year during the Rio Olympics when fencer Ibtihaj Muhammad became the first U.S. athlete to compete in a hijab. Nike's product could increase the profile of activewear options for female athletes of all faiths.
The announcement of Nike's athletic hijab has come just days after the company released a plus-size clothing line for women.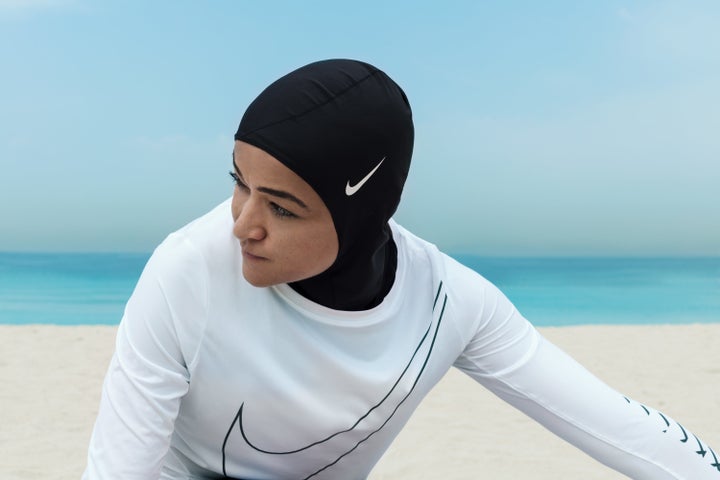 CORRECTION: This article previously implied that Nike is the only company making a line of athletic headwear; a number of smaller companies have been in this space.
Related