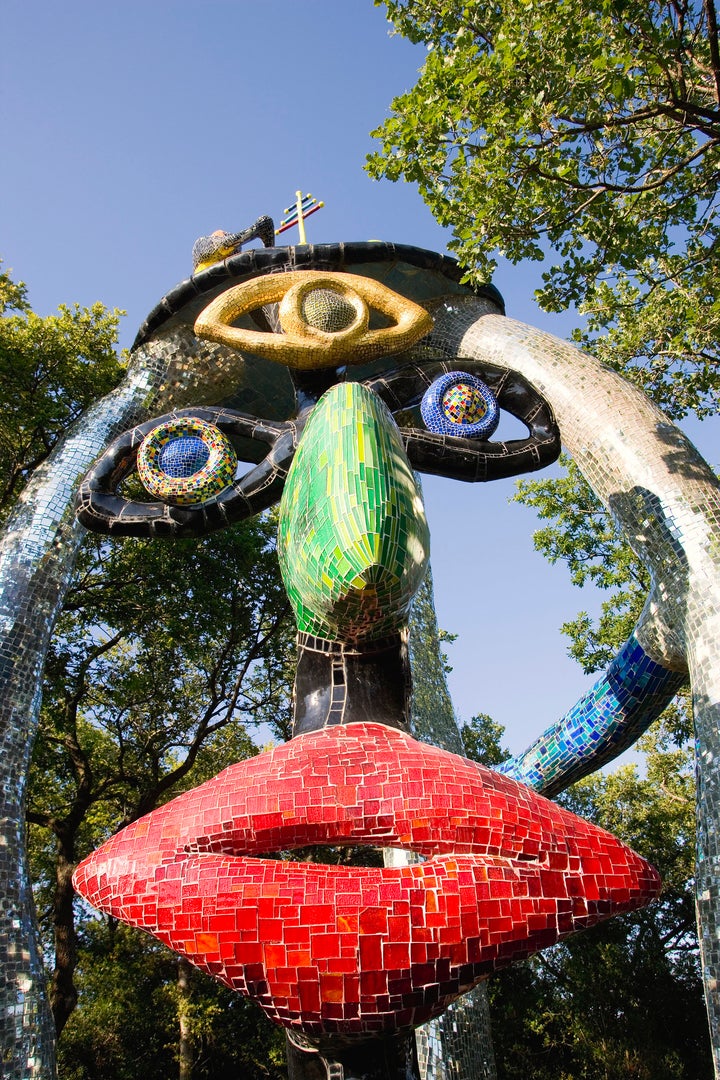 If you walk into the Italian village of Capalbio in Tuscany, you may have the strange sensation that you've suddenly shrunk. Massive, globular forms of divine goddesses and strange beasts tower overhead, made from ceramic tiles, mirror and glass. Sprawling women with glittering blue hair and heart-shaped nipples gossip with a tree with coiling serpents for branches.
There are 22 works in artist Niki de Saint Phalle's ambitious sculpture garden, each representing a Major Arcana card in the tarot deck. Out of the 78 total cards in the Tarot, the Major cards represent the formative experiences of life ― those that rip the individual out of their banal, daily existence and thrust them into incidents of transformation, growth, and understanding.
There's the Empress, the embodiment of fertility and sensuality, who wears the universe as her jewelry. There's the Hermit, who symbolizes one who escapes the social world to gain inner knowledge and wisdom. And there's Death, the symbol for transformation, leaving an old self behind.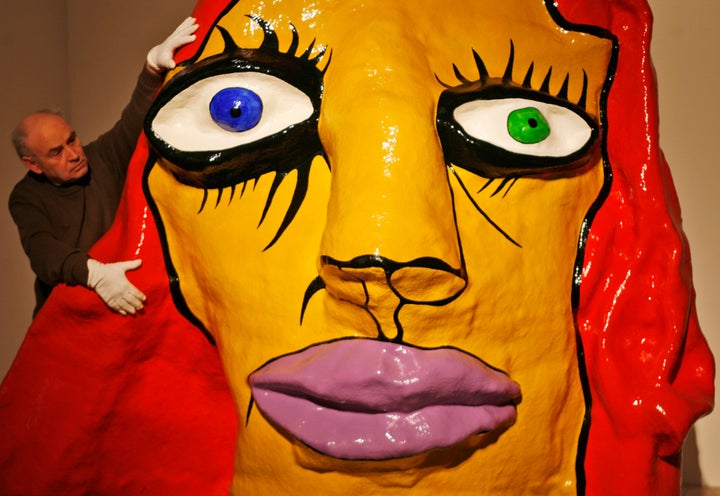 The artist underwent a major transformation herself before embarking on the Tarot Garden. She was born to an aristocratic family in Paris, who relocated to the Upper East Side when she was a toddler. At 11, Saint Phalle was molested by her father. At 17, she was recruited to become a fashion model. At 18, she was married. Soon after, she was in a mental asylum, wanting a fresh start.
Saint Phalle embarked on the Tarot project in the late 1970s, 20 years after her stay in a psychiatric hospital. Her husband committed her after she'd attacked his mistress and swallowed a bottle of sleeping pills. Art healed her, and Saint Phalle wanted to spread the gift of creative healing to others. Determined to change the course of her life, Saint Phalle left her husband and children to make a career for herself as an artist.
A member of an aristocratic family with her fair share of wealthy friends, Saint Phalle dreamed big. Really big. "I'm following a course that was chosen for me, following a pressing need to show that a woman can work on a monumental scale," she wrote in a letter describing her vision.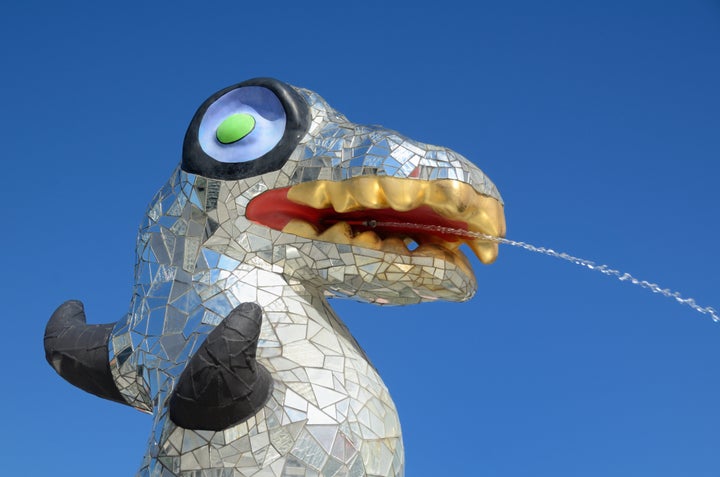 The artist's signature artistic tropes were what she dubbed Nanas ― gigantic, bulbous, colorful women with small heads and big curves, towering divas, dancing and posing joyfully with psychedelic rainbow garb. "I think that I made them so large so that men would look very small next to them," Saint Phalle once told an interviewer. The Nanas appear in the Tarot Garden, along with a variety of other monstrous forms that defy easy categorization.
The garden was finally completed in 1998, after almost 30 years of work and $5 million. Saint Phalle enlisted various volunteers to assist her throughout her process, though the vision remained inexorably hers. The hallucinatory vision wasn't initially popular in the idyllic countryside village in which it popped up, rather strangely. But now people travel the world to cohort with the chromatic Nanas and whispering snakes, to feel the overwhelming power and healing presence of art.
Related
Before You Go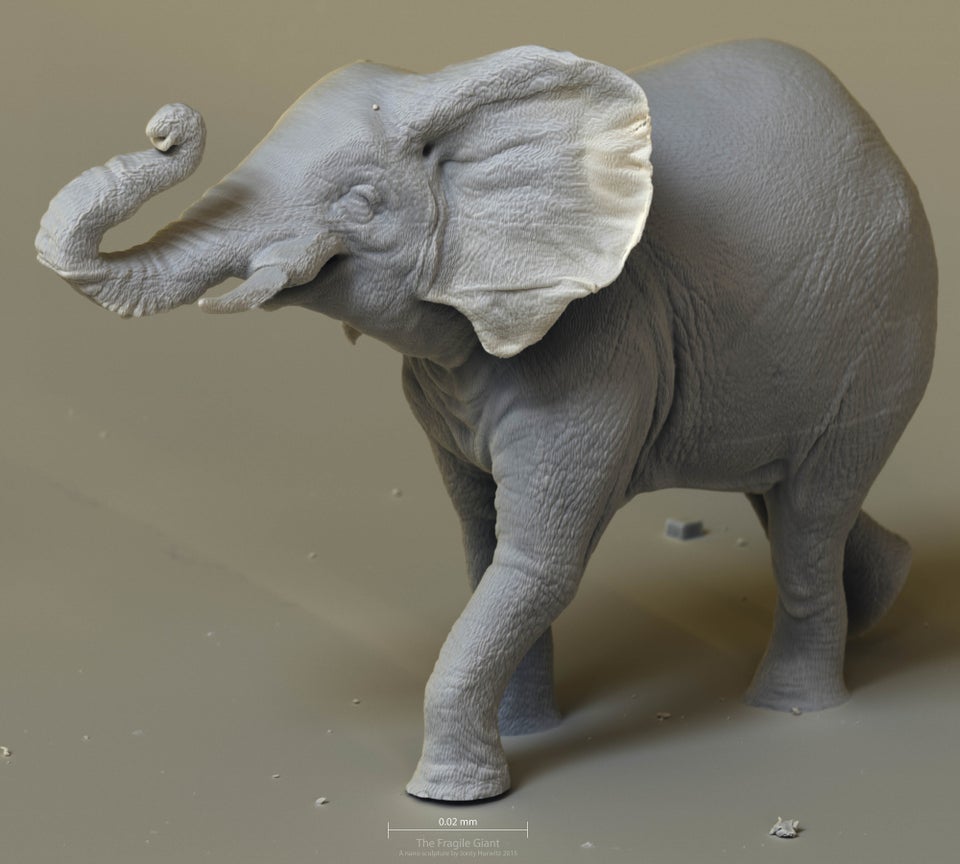 Fragile Giant Nano Sculpture
Popular in the Community