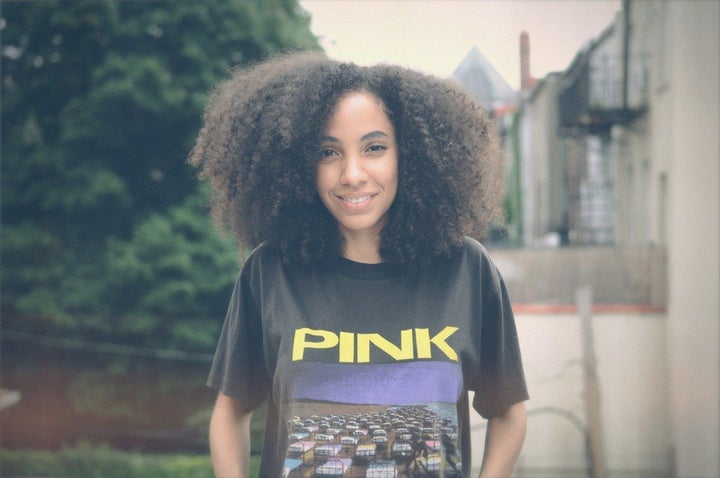 Rihanna's "We Found Love in a Hopeless Place" might as well have been about dating in New York City. In a city noted for its tendency to attract...characters...it makes trying to find "The One" feel like a mix of improv comedy and contact sports without pads, even for a gorgeous and wildly successful lifestyle blogger like Nikisha Riley. (Yes, she's that Nikisha -- the co-founder of Urban Bush Babes, which has over 6,000 Facebook fans and 4,000 Twitter followers eating up her thoughts on natural hair, fashion, music and life). But Riley had more reason than most to feel guarded about dating in the Big Apple: her 12-year-old son Jaden.
"I've dated a lot of doozies," Riley laughs. "[But] I learned that I wanted somebody that I would love Jaden to be if he were older. I can look at a man and be like, 'You know what? If Jaden could be this man, it would be great.' It doesn't make any sense to date someone that you would not want your children to end up being like."
After all those "doozies," Riley is now enjoying being engaged to graphic designer/aspiring director Carl Brunson; she's getting ready to leave New York City for the Virginia/D.C. area with her husband-to-be and son in tow. "I looked for someone who was stable, very smart, outgoing and could do things with us, like bike riding, hiking," Riley shares. "Someone who was very family oriented so they're not about partying. Someone who wanted a real commitment and enjoyed being around kids.
"My son needed to see what a real man looks like," Riley continued. "Because he's not going to get that version of a man from me. I'm a woman. I can teach him but so much."
Perhaps Riley is being a little too modest -- Jaden can stand to learn a lot from his mom, who had him when she was 16.
Read more of Nikisha's story and meet these other fabulous mothers at matermea.com.
REAL LIFE. REAL NEWS. REAL VOICES.
Help us tell more of the stories that matter from voices that too often remain unheard.
BEFORE YOU GO
PHOTO GALLERY
Mater Mea Moms