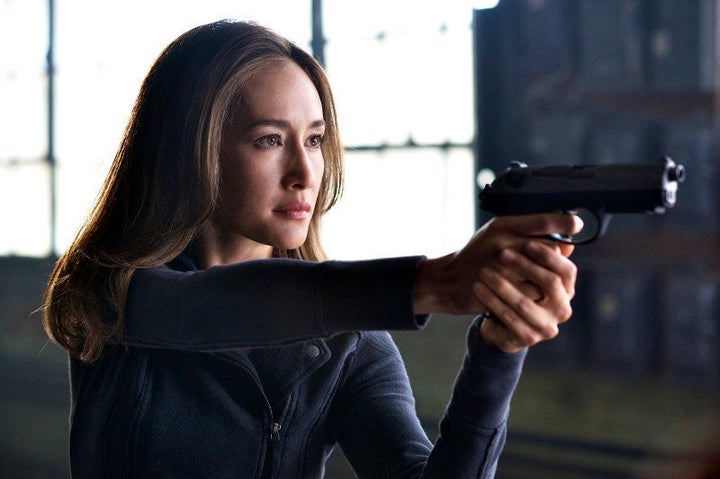 Few shows manage to evolve as consistently and creatively as "Nikita" (Season 3 premieres Fri., Oct. 19 at 9 p.m. ET on The CW). It's tempting for any series to find a formula that works and drive it into the ground, but the cast and creative team of "Nikita" are constantly pushing themselves, both in terms of creating a cinematic show on a CW budget, and in finding new ways to keep their small but loyal audience engaged.
While The CW passed up the chance to grow "Nikita's" young audience by pairing it with the tonally similar "Arrow" (which has proven to be a bona fide smash hit for the network), and is instead keeping it anchored on Friday with "America's Next Top Model" as its lead in, which will do it no favors, showrunner Craig Silverstein and his team have certainly done their part to make the new season accessible for curious newcomers.
Though the show has by no means jettisoned all the things that made it successful in the first two seasons, "Nikita's" mythology has been streamlined and a handy introduction at the beginning of the premiere is enough to get new viewers up to speed. But just in case you're curious, here are five reasons why Season 3 of "Nikita" will be great for new viewers and existing fans alike.
1. New Division
The Season 2 finale brought the show's initial narrative arc -- Nikita's (Maggie Q) quest for vengeance against the organization that ruined her life by turning her into an assassin -- to a neat close by killing Percy (Xander Berkeley), the man responsible for bringing Nikita into Division and teaching her how to kill. Now, Division is under new management, headed up by Ryan Fletcher (Noah Bean), a CIA analyst that Nikita rescued and became friends with over the course of the last two seasons. The "new" Division is tasked with cleaning up the messes that Percy left behind, including rogue agents who were happy to do Percy's dirty work, and ties with other unsavory operations both at home and abroad. Nikita's not exactly thrilled to have a new boss who technically answers to the president herself (yes, the new president is a woman -- fitting, given the show's strong emphasis on female empowerment), but it's also evident that Ryan's heart is in the right place, and that Division's new directive is to protect people, not to position itself as a superpower that could hold governments to ransom.
2. The Right Balance of Serialization & Standalone
In many ways, Season 3 is something of a reboot, given that so many loose ends were tied up at the end of last season. The first three episodes of the season were sent out to press in advance, and all three are totally approachable for first-timers, featuring all the familiar character dynamics to satisfy existing fans, but also demonstrating a concerted effort to reintroduce all of the players and explain their positions on the team without being too confusing if you're dipping in for the first time. "Nikita" manages to do this with an incredible amount of finesse, since loyal viewers won't find themselves rolling their eyes at any clumsy exposition. The only character who didn't have much to do in the first three episodes was former Navy SEAL Sean Pierce (Dillon Casey), who mostly played backup for his girlfriend Alex (Lyndsy Fonseca) or Michael (Shane West), but hopefully, as the season progresses, he'll have his own moments to shine.
3. Fun For The Whole Family
"Nikita" is one of those rare CW shows that should appeal to both men and women equally -- it's got enough kick-ass action and impressive special effects to appeal to the adrenaline junkies among us, and a surprising amount of heart, for those of us who like our explosions with a side-order of pathos. Nikita and Michael are presented as a solid and romantic couple right from the start, and the show doesn't shy away from illustrating their care (and desire) for one another, as well as their capabilities as fighters. Episode 301 is especially satisfying for fans of the couple, while 302 has a great emotional arc for Alex, deftly reminding viewers of the hardships she's endured while telling a surprisingly poignant story about another young girl who was dragged into a life she didn't choose.
4. Birkhoff
The whole cast is phenomenal, and Maggie Q, Lyndsy Fonseca and Shane West always turn in stellar performances, full of heart and humor, but since Season 2, I've been especially impressed with the way the show has fleshed out the character of tech guru Seymour Birkhoff (Aaron Stanford). The hacker formerly known as Shadow Walker was once Percy's IT wizard, but has since grown into a surprisingly brave, loyal and invaluable member of Team Nikita, creating all sorts of spy toys and helping our heroine out of numerous sticky situations. Birkhoff is also the show's chief purveyor of comic relief, often scoring the most memorable lines of any episode. He's got a particularly spectacular pop culture reference in Season 3, Episode 2 that had me laughing for five minutes straight. While the show was still finding its rhythm in Season 1, it took itself a little too seriously on occasion, but thanks to Birkhoff's growing role and the writers' confidence in the characters and material, "Nikita" has since lightened up, allowing all of its characters to toss out a witty quip or knowing wink over the course of an episode. There's a moment in the early minutes of Episode 2 that was both shameless and utterly hilarious in the way it toys with the audience, and I'm thrilled to see the show keeping up the momentum it established throughout its excellent second season.
5. Great Guest Stars
Because the first three episodes are designed to be self-contained, instead of establishing the season's overarching mythology, it allows an opportunity for some great, meaty guest roles. "Alcatraz" fans will be glad to see scene-stealer Jeffrey Pierce as one of Division's rogue assassins in Episode 301, while actress Annalise Basso gives a spectacular performance as a kidnapped teen in 302. "Justified" fans will also enjoy David Meunier's chilling performance as the leader of a cult-like terror cell in 303. And though I've yet to see it, Episode 204 brings back Devon Sawa (newly promoted to series regular status) as Nikita's ally and super-spy Owen, and Melinda Clarke as Amanda, the last remaining vestige of Percy's regime with a score of her own to settle against Nikita. Judging by what I've seen so far, it's going to be one hell of a season.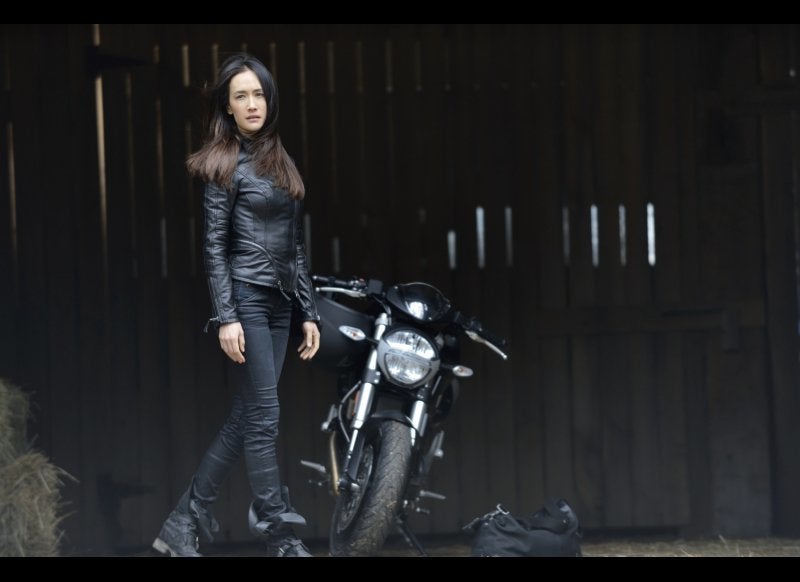 Nikita Season 3
Support HuffPost
The Stakes Have Never Been Higher
Related
Popular in the Community