An Ohio mom is facing child endangerment charges after police said she allowed a 16-year-old to give her 10-year-old son a tattoo.
Even worse: the underage ink artist was unlicensed and previously accused of giving someone a tattoo that led to an MRSA infection, according to local station WSYX.
Nikki Dickinson, 34, of Bellefontaine, was charged on Friday with first-degree misdemeanor child endangering and contributing to the delinquency of a minor.
Kyle Richardson, the teen tattoo artist, was charged with two delinquency counts of tattooing prohibitions. Both charges are considered fourth-degree misdemeanors if committed by an adult, according to the Bellefontaine Examiner.
A complaint by the Logan County Prosecutor's Office said Richardson's work on Dickinson's child did not "meet the safety and sanitations standards" set by state law, nor did it meet "standards for appropriate disinfection and sterilization of invasive equipment or parts of equipment."
The 10-year-old's tattoo came to light on Sept. 24 after Dickinson shared a cell phone video of the tattoo in progress on Facebook.
Lt. Rick Herring of the Bellefontaine Police Department told WSYX that the station started getting calls immediately.
"The phones have not stopped ringing," Herring said. "We've gotten calls from several different states from people that are concerned for the welfare of this child."
Heavy noted that many of Dickinson's own family members slammed the video. A person claiming to be her cousin called her a "piece of s**t" and said, "You gonna to that to my baby cousin i f**kin' hate you nikki." Meanwhile, her grandmother said Dickinson "needs to go to jail for doing this to my grandson."
Investigators visited the family on Monday and the boy seemed to be fine, Herring said.
"The child had actually said he asked for the tattoo," he said.
According to court documents obtained by The Smoking Gun, Dickinson told police she got "tired" of her son always asking for a tattoo and just decided to give in to him.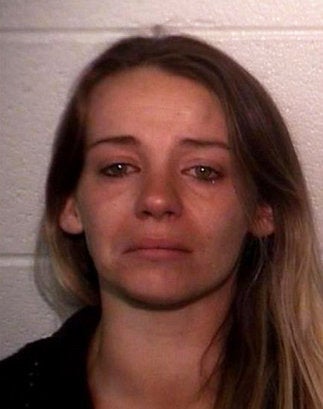 While Dickinson does face charges, Yahoo! noted that tattooing a minor isn't necessarily illegal in Ohio if parental permission is granted.
However, the parent, guardian, or custodian of the minor must be there when the procedure is performed, and the procedure must meet safety and sanitation standards.
Related
Before You Go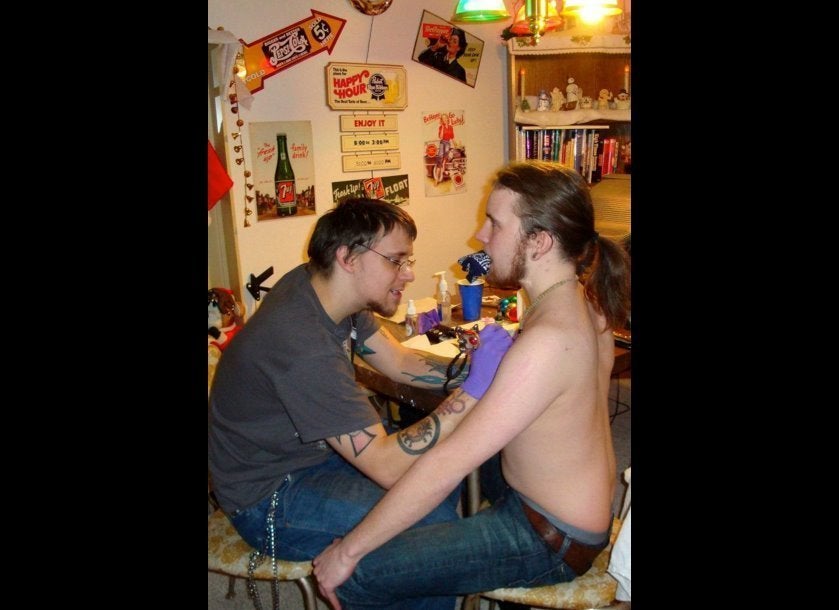 The Worst Tattoos You'll Ever See
Popular in the Community