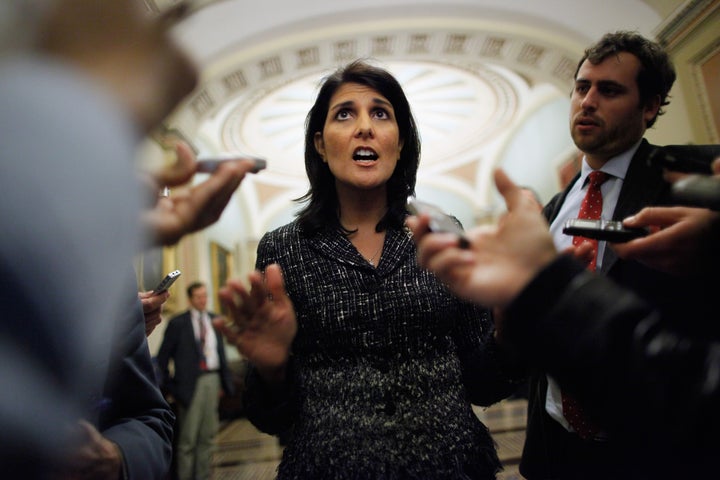 When rumors threaten to sully your reputation, you can either choose to ignore them or fight back.
South Carolina Gov. Nikki Haley (R) is choosing the latter.
In 2007, two weeks before the South Carolina Republican primary, political blogger and former staffer Will Folks accused Haley of cheating on her husband of 14 years by engaging in an "inappropriate physical relationship" with him years before.
Then, one week later, just days before the primary, Haley was hit with another accusation. Larry Marchant, a lobbyist who was working for one of Haley's rivals in the governor's race, claimed he had a one-night stand with her.
In her autobiography, she details her frustration with the scandal, and writes at one point she actually questioned whether it was all worth it.
"Once again, I was being forced into the humiliating position of having to deny being unfaithful to my husband," she writes. "It was a lie, it was ugly, it was sexist, and it was crowding out all the issues the people really cared about in the campaign."
Her memoir is scheduled to be published April 3.
Despite consistently denying the rumors, they haven't exactly been put to bed.