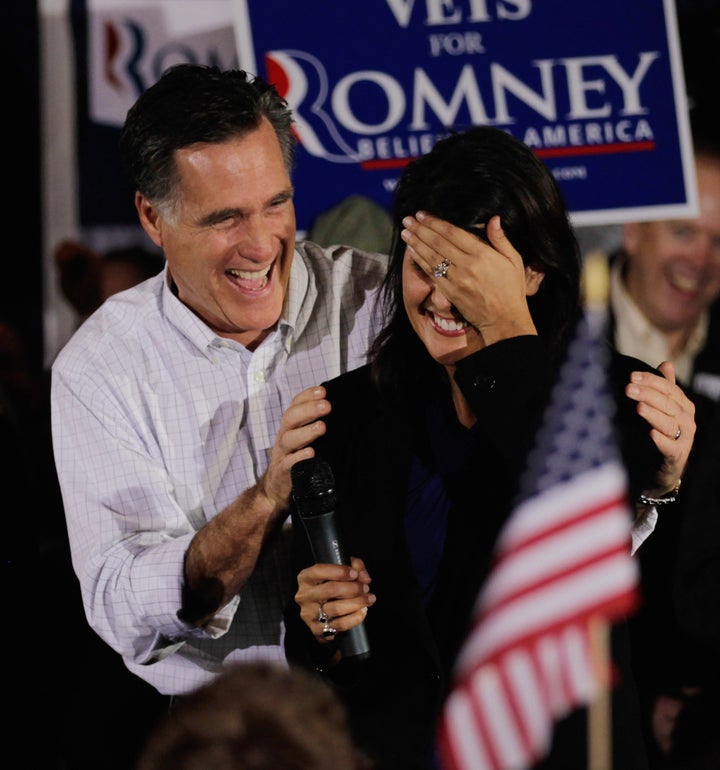 South Carolina Gov. Nikki Haley and Sarah Palin agree on one thing: Rep. Allen West (R-Fla.) would be a good GOP vice presidential pick.
"You have heard Governor Palin talk about West, and he's good," Haley told Fox News. "Of course, Marco Rubio is great and Chris Christie. We know he can be the fighter, and I think there are so many really great ones out there. I think Romney is going to have a hard time picking."
Haley has endorsed Mitt Romney, unlike Palin, who voted for Newt Gingrich in the Alaska primary and believes that whoever the GOP nominee is, he needs to go "rogue" with his choice of running mate.
"Top of my list is Allen West," Palin said on 'Hannity' Tuesday night. "I love that he has that military experience, he is a public servant willing to serve for the right reasons. When I talk about going rogue, what I want is to encourage the GOP nominee to not think that they have to go with somebody necessarily safe. No matter who it is, they're going to get clobbered. The media will make things up about them and their record and their reputations and their families."
In the same interview, Palin said that the prospect of a second vice presidential run for herself is "not a no." Haley has repeatedly said that she does not want the second slot on a Romney ticket.
"If offered any position by Gov. Romney, I would say no," she told the AP Tuesday. "The people of South Carolina gave me a chance. I have a job to do and I'm not going to leave my job for anything."
Popular in the Community