An act of terrorism unfolded on American soil last night when nine people were killed by a gunman at Emanuel African Methodist Episcopal Church, a historically black church, in Charleston, South Carolina.
South Carolina Gov. Nikki Haley (R) posted a noticeably defensive statement on Facebook as the details unfolded.
Notice that Haley claims to be sure of only one thing, that "we do know that we'll never understand what motivates" people to commit acts of violence such as this. But when a group of black people gathered for Bible study gets gunned down by a white guy in one of the most historically prominent freedom-fighting black churches in the nation, it seems pretty clear why it happened: hatred and racism.
South Carolina Sen. Lindsey Graham (R), who is running for president, showed no similar confusion. "There are bad people in this world who are motivated by hate," he said in a statement after the mass murders.
That hatred was official state policy in South Carolina since before the founding of the United States and continuing until at least the 1960s. For Haley, however, South Carolina has moved beyond its racist past, in part by electing her. "But we really kind of fixed all that when you elected the first Indian-American female governor," Haley said. "When we appointed the first African-American U.S. senator, that sent a huge message."
Haley's answer was in response to questions in October about her defense of flying the Confederate flag, a symbol of racism and treason, over the statehouse. "What I can tell you is over the last three and a half years, I spent a lot of my days on the phones with CEOs and recruiting jobs to this state. I can honestly say I have not had one conversation with a single CEO about the Confederate flag," she said.
Haley may be right that she will never understand it, but the rest of us are not so lucky.
Before You Go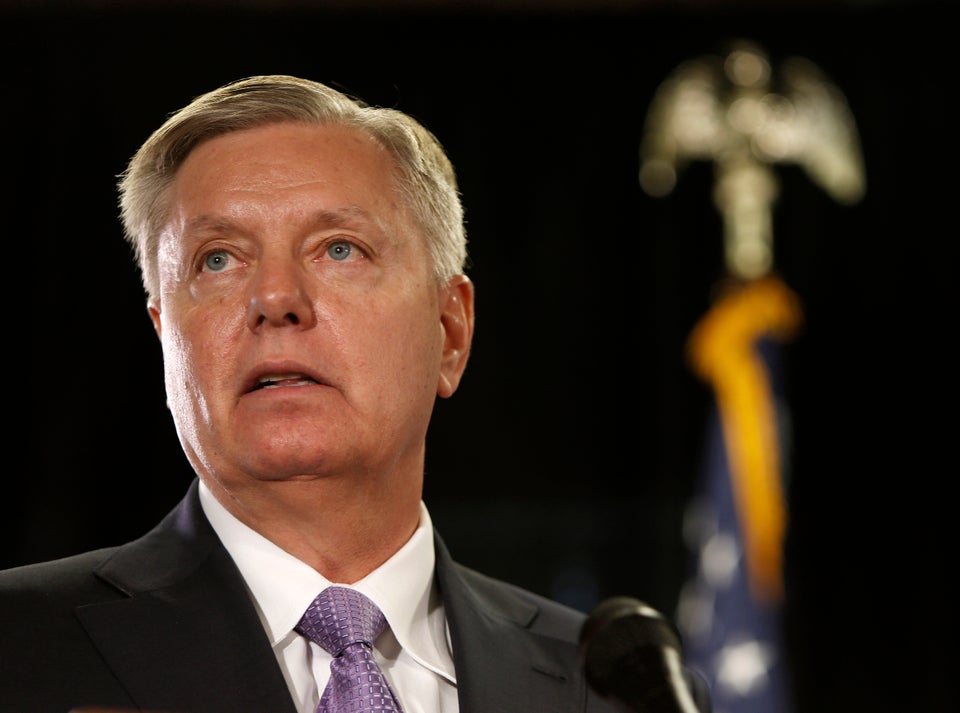 Politicians On Charleston Shooting
Popular in the Community