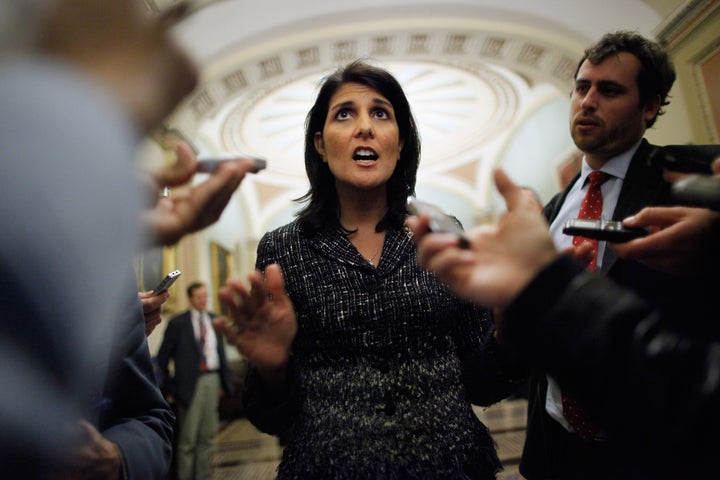 A columnist for the South Carolina Post and Courier accused Governor Nikki Haley of stooping to a "condescending, catty low" for her comments about a female reporter from the same paper.
Haley recently came under fire for calling Post and Courier reporter Renee Dudley a "little girl" during an appearance on Laura Ingraham's radio show.
On air, the Republican governor was critical of an article written by Dudley about a weeklong trip Haley took to Europe, which was funded by the state's taxpayers. In reference to the reporter, she said "God bless that little girl at the Post and Courier. I mean her job is to try and create conflict. My job is to create jobs. In the end I'm going to have jobs to show for it."
The columnist, Melanie Balog, hit back at Haley for her personal attack on Dudley:
No working professional should ever demean another working professional like that.

Let alone in public.

Let alone on broadcast radio.

And especially, certainly, absolutely not the state's first female governor talking about another woman.
"The story painted a grossly inaccurate picture and was unprofessionally done, but my `little girl' comment was inappropriate and I regret that," Haley said. "Everyone can have a bad day. I'll forgive her bad story, if she'll forgive my poor choice of words."
Popular in the Community