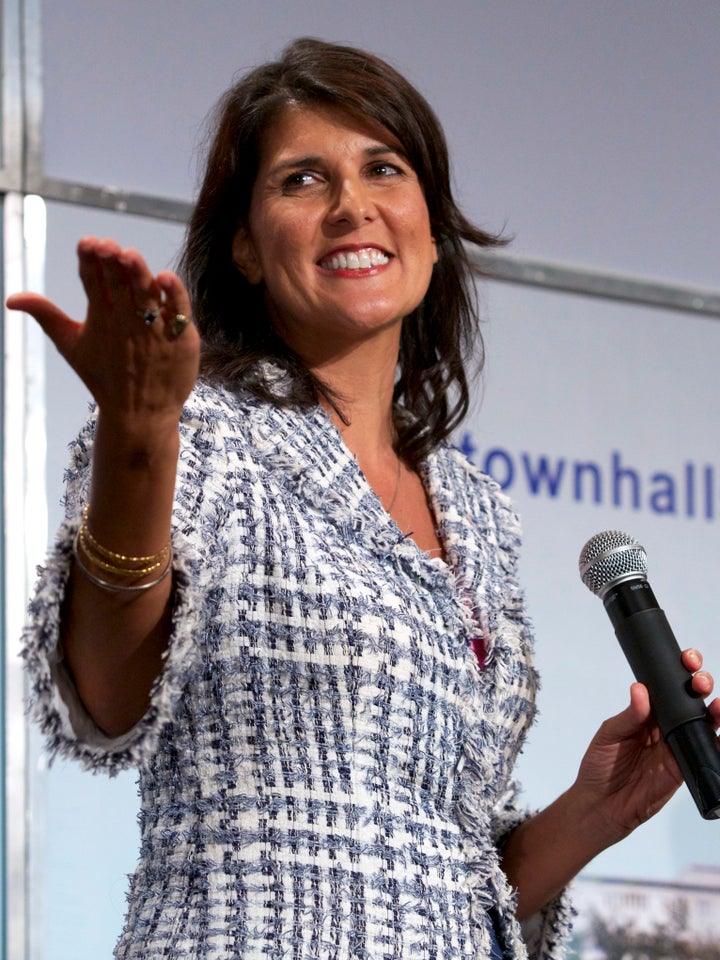 South Carolina Gov. Nikki Haley (R) has admitted that she has no evidence backing her claim that half of job applicants at a local government facility flunked a drug test. She'd used the claim to push for requiring the jobless to pass a drug test to be eligible for benefits.
"I've never felt like I had to back up what people tell me. You assume that you're given good information," Haley told Jim Davenport of the Associated Press. "And now I'm learning through you guys that I have to be careful before I say something."
Haley said two weeks ago she'd been told that of hundreds of job applicants at the Savannah River Site, a nuclear reservation owned by the U.S. Energy Department, half failed a drug test. But Jim Giusti, a spokesman for Energy Department, told HuffPost that of the workers hired over the past few years, less than 1 percent failed a test. Additionally, only new hires -- not applicants -- have to submit to testing in the first place.
"We are pleased that Gov. Haley retracted her claims about so many unemployed workers being able to pass drug tests," said Judy Conti, a lobbyist for the National Employment Law Project, a nonprofit research group that advocates for workers. "For too long, politicians have tried to scapegoat the unemployed, as if the current jobs crisis is their fault. Such claims do nothing to further the discourse we need to have about real solutions to the problems our country is facing, and they scapegoat good people who are doing their best just to survive in these tough times."
Haley told AP she'd used the anecdote "a million times" to promote drug-testing for the jobless. "It is the reason you're hearing me look into whether we can do drug testing," she said.
Yet, even though the claim has proven false and Haley has promised not to repeat it, the governor said she still wants drug tests tied to jobless benefits and a revamped job training program, according to AP.
A Haley spokesman told HuffPost Tuesday he'd let the governor's words speak for themselves.
Popular in the Community