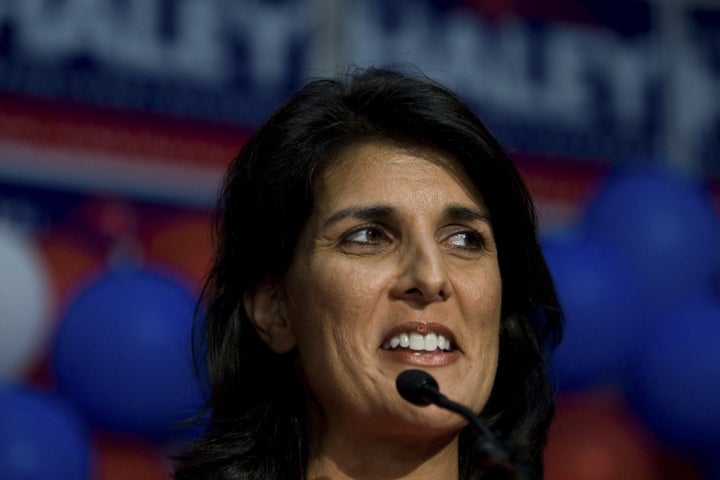 If South Carolina gubernatorial candidate Nikki Haley had her way, her state's unemployed would be subjected to mandatory drug testing in order to receive unemployment benefits.
"I'm gonna push to make sure that if someone fails a drug test in this state, that we are not gonna pay benefits," Haley said at a press conference outside the S.C Department of Employment and Workforce. "That's something I'm gonna push for, I think people of this state deserve that. Personal responsibility matters and we're gonna continue to fight that fight."
Haley's proposal builds off a piece of legislation that was brought before the South Carolina Senate last year.
South Carolina's The State reports:
The idea was proposed last year during Legislative debate, but some argued denying benefits to those who fail a drug test is unconstitutional. State Sen. David Thomas, R-Greenville, proposed the department conduct a urine drug test on a random sample of 500 first-time benefit recipients, and report the findings to the General Assembly by Nov. 1.

If more than 10 percent of the random sample tested positive for drug use, then 3 percent of all new benefit recipients would have to be drug tested going forward as of Feb. 1, 2011. The legislation, which was withdrawn, would also have required lawmakers to be drug tested.
According to a jobs report, the unemployment rate has recently increased to 11 percent in the Palmetto State, a point and a half above the national 9.5 percent rate. The State reports that South Carolina now was more than 236,000 jobless workers.
Back in June, Sen. Orrin Hatch (R-Utah) proposed a similar bill to a very mild reception. While some senators applauded the idea as a plan to ensure that federal dollars did not end up supporting a drug habit, others found it to be a potentially costly villainization of the unemployed.
Nikki Haley faces Democratic State Senator Vincent Sheheen in November. She has consistently held a lead over him in the polls.
Calling all HuffPost superfans!
Sign up for membership to become a founding member and help shape HuffPost's next chapter