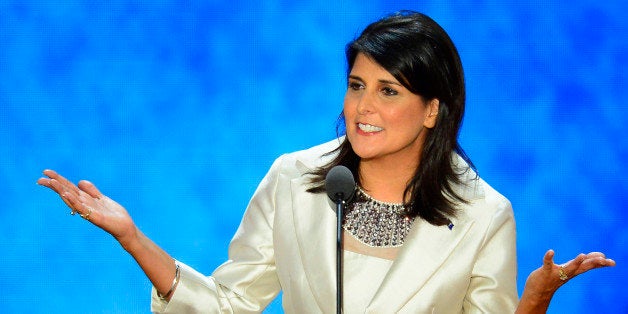 CHARLESTON, S.C., Aug 26 (Reuters) - South Carolina's Republican Governor Nikki Haley announced her bid for re-election on Monday, railing against President Barack Obama's healthcare reform and touting her support of jobs and businesses.
Flanked by three Republican governors and standing before a crowd of about 60 supporters and protesters at a rally in Greenville, Haley pushed her business credentials and said she had brought thousands of jobs to the state.
"I promised I'd bring jobs to South Carolina," Haley said, speaking on the same day her campaign released a web video featuring endorsements by members of her state's business community. "As of today, 37,500 jobs in 45 of 46 counties. That's what we did in South Carolina."
Haley was swept into office on a tide of Tea Party support in 2010 when she was a junior state legislator. The daughter of immigrants from India, she was the first woman elected governor of South Carolina.
She also used the appearance on Monday to slam the Affordable Care Act, saying she was proud of the state for not expanding Medicaid "just because President Obama said we needed to."
States have come under fire for not expanding Medicaid by advocates who say it will leave the poor with no coverage, but conservatives argue that Medicaid is broken.
Some protesters booed her speech, but Haley responded by thanking them for being there, saying that her husband, Michael, was fighting in Afghanistan to give them that right.
Haley was joined on Monday by fellow Republican governors Rick Perry of Texas, Scott Walker of Wisconsin and Bobby Jindal of Louisiana, who used the occasion to take a swipe at Haley's Democratic opponent, who lost to her in 2010.
Jindal said Democrats like her opponent, state Senator Vincent Sheheen, "measure success in government by how many people are dependent on government."
Republicans, he said, measure success by how many people are not dependent on government, "not because we kicked them out, not because we pushed them to the curb."
Haley raised $619,000 in the latest campaign contributions filing period and had almost $2.5 million cash on hand as of July 10. Sheheen had raised about $611,000 in the same time period and had about $571,000 cash on hand.
A statewide poll conducted in April showed Haley's job approval rating at 43.5 percent.
Haley's administration was criticized last year after the nation's largest security breach of data from a state agency. Hackers stole millions of taxpayers' Social Security numbers, tax records and credit card numbers from state Department of Revenue computers that were, in some cases, 30 years old.
Haley also paid ethics fines for misreporting campaign contributions. (Editing by Karen Brooks; Editing by Tim Dobbyn)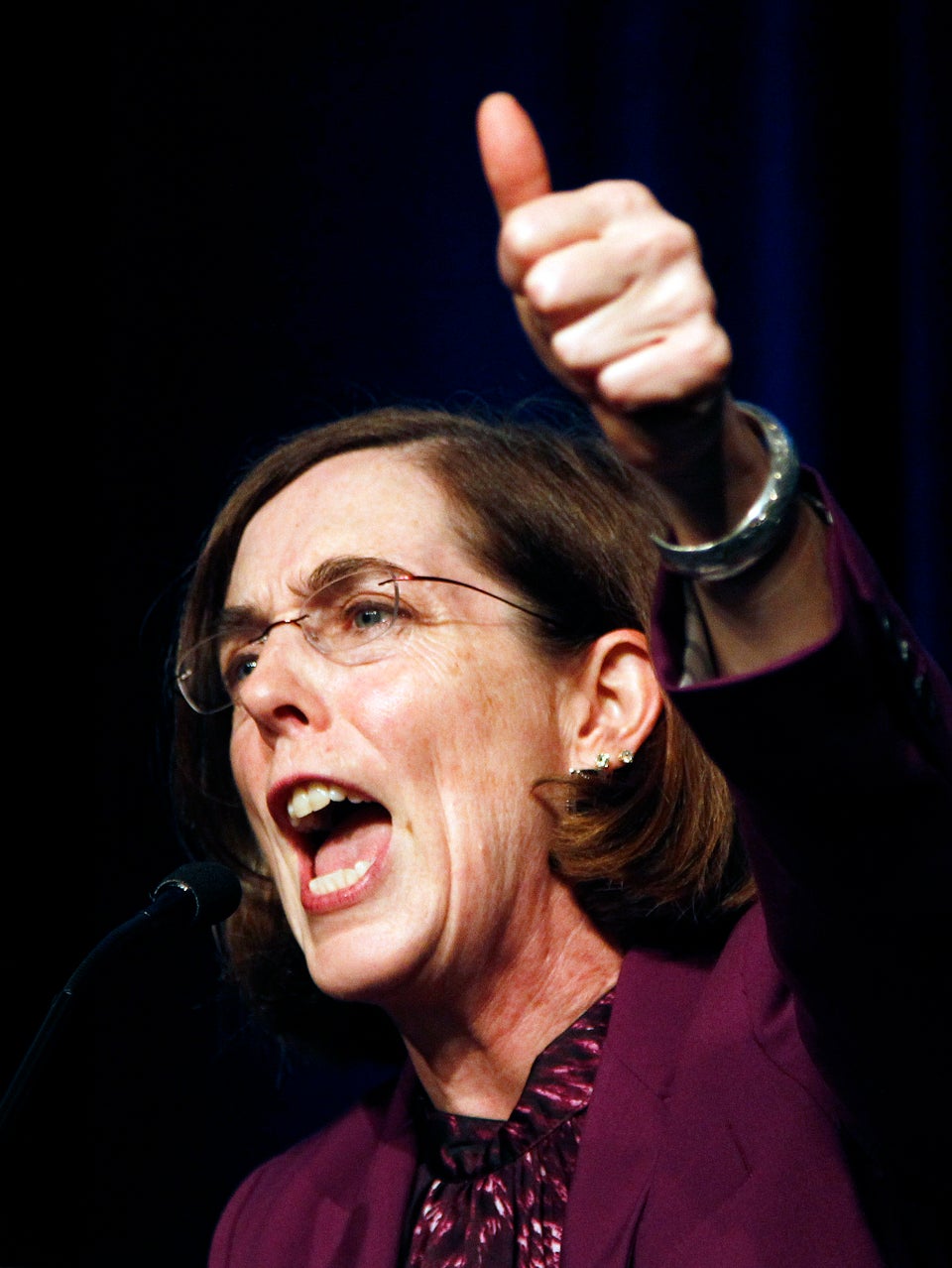 Female Governors: Past And Present