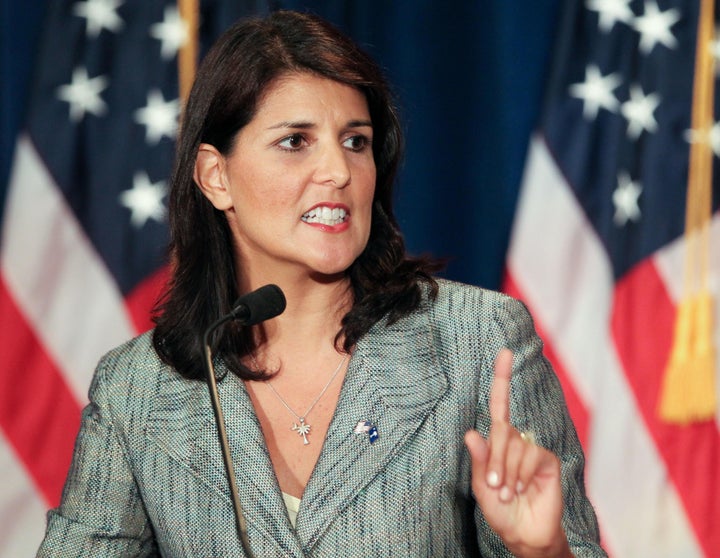 (AP/The Huffington Post) South Carolina's first female governor is being criticized for calling a woman reporter a "little girl" because the governor didn't like her coverage on taxpayer spending on a European trip.
In a radio interview Thursday, Republican Gov. Nikki Haley said "God bless that little girl at the Post and Courier," referring to a reporter at the Charleston newspaper.
Bill Rogers with the South Carolina Press Association said Friday the remark is a sexist, personal attack rather than a response to the story's facts.
Last Sunday's story described at least $127,000 in expenses that Haley and other state officials spent on a weeklong trip to attract European companies to South Carolina. Here are some of the details relayed by the Post and Courier on the trip:
Haley, who captured the governor's office preaching fiscal restraint, spent the cash so she, her husband and the rest of the state's contingent could stay in five-star hotels; sip cocktails at the Paris Ritz; dine on what an invitation touted as "delicious French cuisine" at a swanky rooftop restaurant; and rub elbows with the U.S. Ambassador to France at his official residence near the French presidential palace.
The State reports that South Carolina Democratic Party Chairman Dick Harpootlian suggested Haley's remarks reflected "a lack of judgment and maturity." He said, "It's a disgrace that she would diminish a woman trying to do her job."
Haley defended the spending in interviews and an article she wrote that the newspaper published Wednesday. The AP reports that on Friday the South Carolina governor said she regrets her choice of words.

Popular in the Community