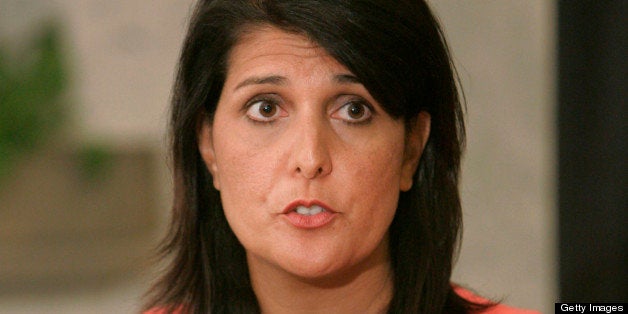 A controversial member of South Carolina Gov. Nikki Haley's (R) grassroots reelection committee has stepped down amid outrage over his alleged ties to a hate group, Columbia Patch reported Sunday.
Last week, the Southern Poverty Law Center released a report accusing Roan Garcia-Quintana of belonging to the Council of Conservative Citizens, an organization listed as a "white nationalist hate group" by the SPLC. Garcia-Quintana was named as a member of Haley's grassroots steering committee in February.
According to a statement provided to Patch by a Haley official, Garcia-Quintana was asked to step down Sunday:
The Haley for Governor Grassroots Advisory Committee today asked volunteer Roan Garcia-Quintana to resign from our 164-member volunteer committee.

While we appreciate the support Roan has provided, we were previously unaware of some of the statements he had made, statements which do not well represent the views of the Governor.

There is no place for racially divisive rhetoric in the politics or governance of South Carolina, and Governor Haley has no tolerance for it.
The statement from Haley's office also pointed to her likely 2014 Democratic opponent Vincent Sheheen's failure to denounce racially charged attacks against Haley, including former South Carolina Democratic Chairman Dick Harpootlian's remark that the governor should go "back to wherever the hell she came."
Garcia-Quintana's resignation came after the Tea Party activist's controversial ties sparked outrage among South Carolina Democrats.
"Nikki Haley's appointment of a white supremacist to her re-election steering committee and refusal to renounce his beliefs is deeply disturbing," Sheheen's campaign said in a Saturday statement. "The racist beliefs and harmful rhetoric that Governor Haley is standing by have no place in our politics, are offensive to South Carolinians and once again damage the reputation of our great state."
In an interview with Patch, Garcia-Quintana said his role in Haley's reelection campaign had been overblown.
"They're desperate," he said. "They're searching for a needle in a haystack."
Before You Go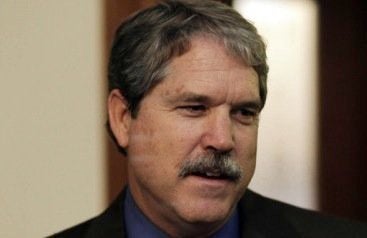 Racist Remarks Made By Politicians
Popular in the Community