The U.S. ambassador to the United Nations has condemned Syrian strongman Bashar Assad for being "a war criminal" who's done "disgusting" things to his own people.
"We have no love for Assad. We've made that very clear," she said, according to Reuters. "We think that he has been a hindrance to peace for a long time. He's a war criminal. What he's done to his people is nothing more than disgusting."
Haley told reporters on Thursday that the plan has changed, and the United States' "priority is no longer to sit there and focus on getting Assad out."
"Do we think he's a hindrance? Yes. Are we going to sit there and focus on getting him out? No," she said. "What we are going to focus on is putting the pressure in there so that we can start to make a change in Syria."
"Their suggestion that Assad can stay in power appears to be just as devoid of strategy as President Obama's pronouncements that 'Assad must go,'" McCain said in a statement. "Once again, U.S. policy in Syria is being presented piecemeal in press statements without any definition of success, let alone a realistic plan to achieve it."
"...This overlooks the tragic reality that the Syrian people cannot decide the fate of Assad or the future of their country when they are being slaughtered by Assad," he added.
White House spokesman Sean Spicer said at a press briefing that the focus was now on defeating the Islamic State militant group. "The United States has profound priorities in Syria and Iraq and we've made it clear that counterterrorism, particularly the defeat of ISIS, is foremost among those priorities," he said.
Before You Go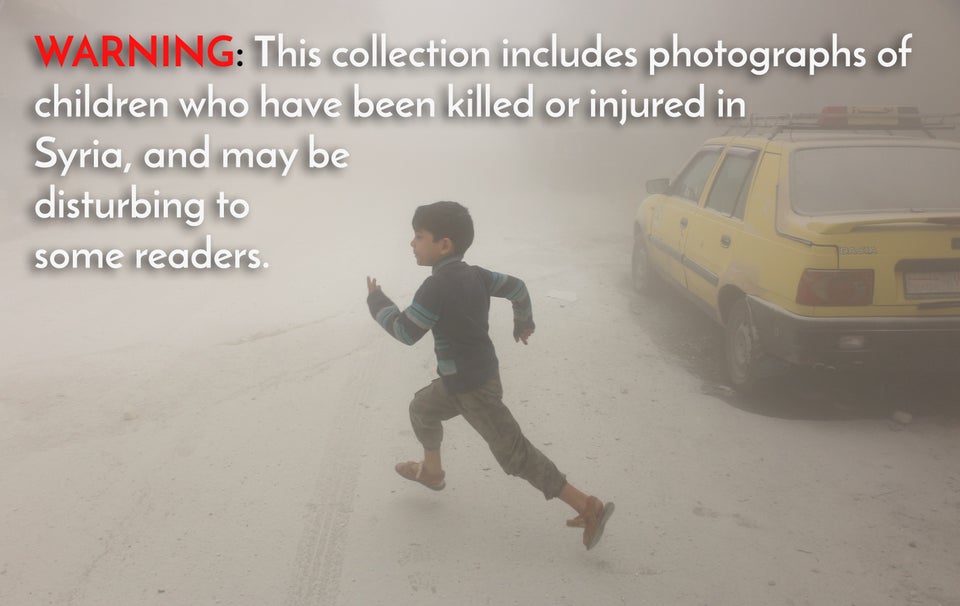 Children Of Syria
Popular in the Community