Well, not quite. But Nikki Reed and Ashley Greene showed up to the New York screening of their newest film, "Twilight: Breaking Dawn, Part 1" (you might have heard of it...) in remarkably similar looks -- and not even by the same designer.
The screening, held last night at New York's Landmark Sunshine Cinema, was co-sponsored by DKNY so it was no surprise to see Greene show up in a custom Donna Karan dress.
Last night's dress was classic Karan, with flattering draping with a hint of sex appeal, thanks to strategically placed cutouts, in solid black and white (Greene loves a good solid).
But wouldn't you know, co-star Nikki Reed showed up with a pretty close look: bold solid color, black trim, strategically placed cutout, flattering drape, hem to the floor. This frock, designed by Michael Kors, was certainly the bolder of the two, with a neon hue and an open back.
Although some girls' greatest fear is showing up to an event with another girl's dress, the "Twilight" actresses looked fab posing together in their coordinated yet distinct looks.
Check them out below -- which dress do you fancy?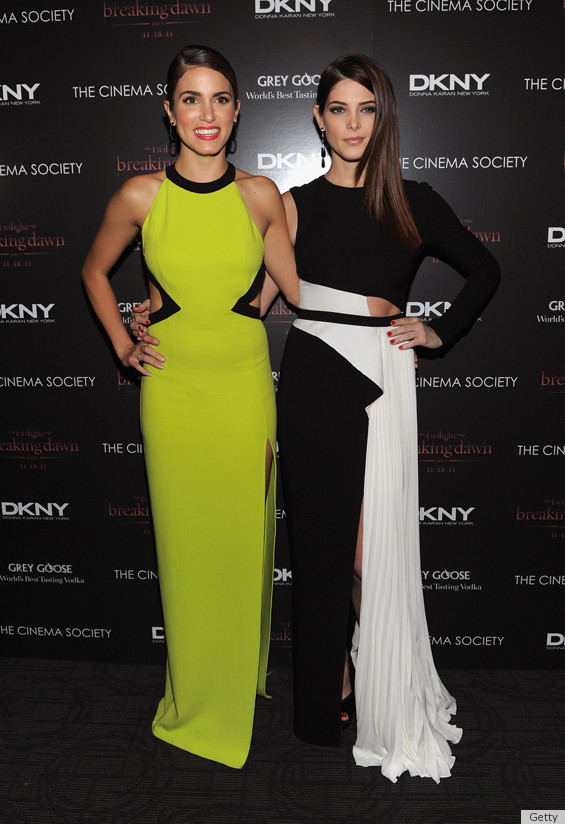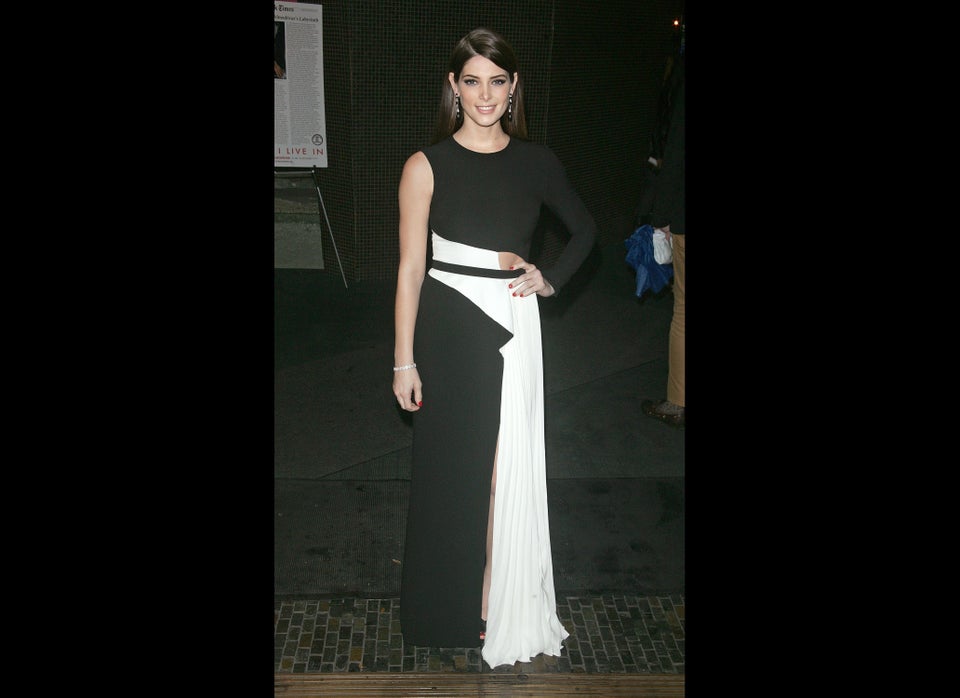 Twilight Twins
Popular in the Community