Nikki Sloane's Latest Novel, Sordid, Has Been Banned By Corporate Giant Amazon.
Often, at the mention of banned books, most of us picture classics which were, at some point in time, removed from the shelves at public and school libraries due to content that somehow offended or brought into the question the moral and or ethical social consciousness of that particular time period. We might also think of fascism, dictatorships or strict theocracies attempting to govern behavior via the access and consumption of any given populace. Most of us do not picture the omnipotent retailer, and largest vendor of ebooks, Amazon, censoring, let alone banning content from their customers and subscribers. But guess what? They do.
See here for Amazon's policies regarding questionable content.
Amazon's general rule, as stated in the policy above describes their parameters for violating content in this succinct and rather vague statement: "What we deem offensive is probably about what you would expect."
An interesting concept considering the extremely vast and varied reaches of the human condition. Is the content that the Joneses find offensive relevant to all others? Should fiction, in particular, reflect the ideals of the status quo? Or is the very purpose of artistic expression to go beyond the pale? To test the very limits of possibility that reality imposes on us every day? I would say that's up for the consumer to decide, but that doesn't seem to be the case with Amazon deciding for us.
In the romance category there exist subgenres that cater to the many predilections of their diverse audience. Dark romance, and dark erotica are hugely popular subgenres with eager readers and an ever-growing set of authors who produce work that answers the demand. These subgenres are chock-full of controversial subject matter. Dark romance readers and writers throw around terms like Dubcon (dubious sexual consent) and Noncon (non-consensual sex), sadism, sexual sadism, rape fantasy and graphic violence, often because we encounter them on a daily basis in this context. They are an essential component of what defines said genres as such. They're an intrinsic ingredient and the very catalyst that makes readers pick these books up.
What the terms don't mean is that readers or writers condone these behaviors in real life.
Fiction is fiction.
It's fantasy, an escape, a peek behind the heavy curtain of our everyday reality.
Yet Amazon has taken the initiative to ban whatever it ambiguously deems a violation of their content policies, leaving dark romance writers and readers alike, bewildered at what makes one book acceptable while another is not. Leaving writers of these unique genres grasping at straws trying to accommodate unclear guidelines while still trying to satisfy their audience. This is not something that an artist and its audience should ever be subjected to, yet it happens much more often than you might think. Here is one writer's story.
Nikki Sloane is a USA Today and Amazon best-selling author, her debut novel, Three Simple Rules was nominated for a Goodreads Best Debut Novel award in 2015 and also ranked as a Kindle Unlimited All-Star in both the US and the UK. Another novel by Sloane, Three Little Mistakes is a current erotic romance finalist for a RITA© (Romance Writers of America) award. Sloane is a former graphic designer and screen-play writer turned novelist who takes her craft seriously and loves what she does. Her most recent work, a dark erotic romance novel titled, Sordid, has been banned by Amazon for allegedly violating their content guidelines.
MW: What was the first sign that Amazon was going to take issue with your latest novel, Sordid?
NS: I uploaded Sordid for preorder in mid-March, wanting to release on May 29th. It is a dark erotic romance, so there are scenes of sex and violence, just like 100's of other titles for sale in the genre. After being flagged with the ADULT tag, I assumed my cover was too racy, so I edited it slightly and asked Amazon to remove the ADULT label. They did.
MW: Did changing the cover make a difference?
NS: It did not. The next afternoon--on May 20th--I received the alert that my book violated their content policy and my 300 preorders were cancelled. They gave me no clarification, only a link to their content guidelines and said they would not offer my book for sale until I complied.
Their guidelines are broad and vague by design, and left me guessing exactly where to focus. Content means everything tied to the book, including book description. Was it still the cover? I emailed multiple times and always received a canned response that directed me back to the content guidelines.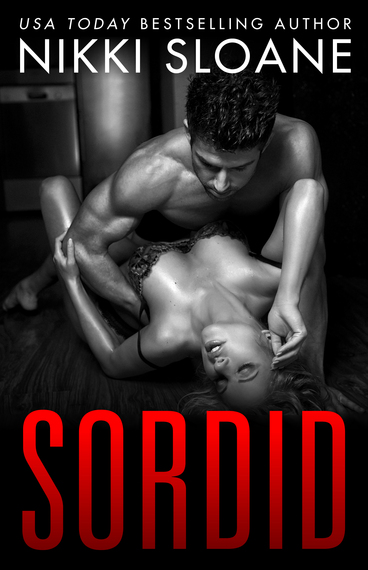 MW: Were you ever able to speak to a customer service representative at Amazon?
NS: We (my publicist and I) called KDP twice. The first time we spoke with a lovely representative who agreed the policy wasn't clear and understood how I couldn't fix my book without direction. She did not work in the "Content Risk Management" department, so she didn't have answers, and wasn't allowed to transfer me to the department, but she contacted them and said they would be in touch within 2 business days to provide clarification. She did not say anything about the book being flagged for explicit content. Instead, she advised that the book was "blocked" for a 'sales rights issue' (which, if true, would have been an easy fix as I own all of the sales rights to this book). Later that night I received two more emails from KDP - the same form emails they'd already sent to me with the link to the content policy.
MW: What happened next?
NS: We waited the two business days for any other response and then called again. This time we spoke with a supervisor at KDP. He said that their review process was not public, the book was in violation, and I was welcome to edit it and try to submit again. When asked, he stated that the cover of the book was "safe", as was the title. When we pressed for some kind of direction, he stated that I should re-evaluate the work and remove any scenes of graphic sex or violence. He told me that I should review Amazon's guidelines and that if there are scenes in the book that "society would object to" that I should remove them.
MW: Did you follow through and change the content in your novel?
NS: There is a date rape scene in the book, which we suspect is the reason for the violation. Whether or not it is eroticized is in the eye of the reader, however my publicist, my beta readers, and myself do not find this scene sexy. It is, however, pivotal to the book and cannot be edited without the story collapsing.
Instead, I removed the word "rape" from the book, but not the act itself, and uploaded it again. It was blocked later the same day.
MW: How did you resolve the issue?
NS: I had to make the choice on whether to change my title, my cover, my description, and the content in the book out of the slim hope it would comply, or give up on Amazon. I did not like the idea of them dictating what I can and cannot publish. The emails received from Amazon and the research we conducted advised that if I continued to attempt to upload content that is deemed objectionable, I could lose my entire account with Amazon. As I could not identify what specific content was at issue, any future guesses and submissions could have put my entire account into jeopardy, so I decided to focus my efforts on getting the book onto other retailers.
MW: How will this decision affect the sales of your book?
NS: My sales will likely take a huge blow. But the idea of sacrificing my work to fit inside someone else's judgment is so much worse. I know that I have smart readers who can decide for themselves what to read.
If you'd like to purchase my book, it will be available at all other major retailers: iBooks, Nook, Kobo, and Smashwords, starting May 29th. If you want to purchase the title for your Kindle or in paperback, please know I am working on that, and hope to have a solution soon.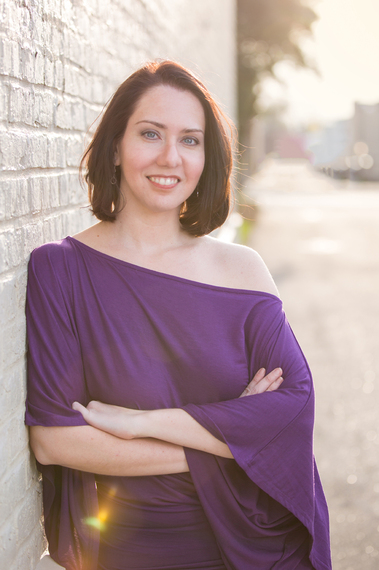 Popular in the Community