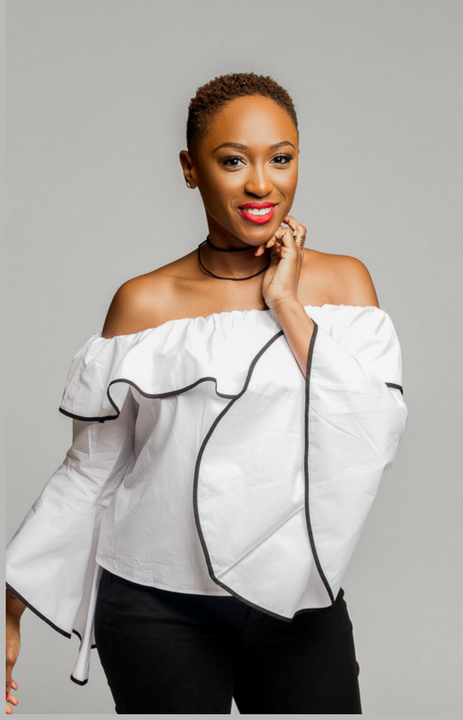 Nikkie is focused on inspiring and motivating people to put action behind their dreams. Being in the media industry and working directly with the public, she has experience pushing people past their own created limitations.She has earned the title of "self-love influencer" through her organization, The I AM Community.The community is comprised of dreamers who encourage self-love and self-awareness, starting with "I AM" affirmations.What all started as a simple journey to finding her own self-love became a phenomenon of connections and solid relationships.A highly-recommended motivational speaker, Nikkie speaks publicly at corporate conferences, non-profit organizations, women's retreats, youth girl groups, schools, and church functions.
Nikkie Has just released her highly sought after book, "Dreamers, Take Action!" Her book is an actionable blueprint for creating the life you want.  Dreamers, Take Action is equipped with steps and daily challenges that I've taken to change a few needed things. 
Nikkie has joined new networks with successful people, finishing projects that she's started, and walking through open doors of lucrative opportunities, all by following one simple step.That step is taking action.
I had the opportunity to sit down with Nikkie for an exclusive interview. I've watched her on social media, and you can literally feel her passion in the way she engages with her tribe within the " I AM" community. As a motivational speaker and success coach for female entrepreneurs, I know, understand and celebrate the power of affirmations and positive thought. Sharing a passion to help others affirm the life they want, I was naturally drawn to Nikkie and her movement. In our interview I was eager to find out what inspired her. Check out her interview below.
What was the inspiration behind founding the I AM community? "The inspiration of the community came from a time when I was seeking my own self- love. Two years ago, I seemed to have had everything. The great career, a fancy apartment in the heart of Atlanta and the life most people dreamed about. But, I lacked self-confidence and had low self-esteem. I didn't think I was beautiful enough or valuable. I remember one morning waking up at 6 a.m, I began to pray and then I got a sheet of paper and started writing I AM affirmations such as "I AM enough, I AM valuable, I AM confident". I started to feel empowered, uplifted and worthy. I posted it on social media and the challenge went viral. From there, I realized that I wasn't alone. That others out there needed to uplift and encourage themselves. From there a community of dreamers was birthed. We encourage self-love and self-awareness starting with I AM affirmations. Plain and simple, we help people love themselves even more." 
At what point did you recognize the power of affirmations and I am statements? "I always knew that there were power in words. But, I don't believe I used it to my advantage. When I was at my wits end, I knew I had to do something about it. No one has a cheerleading squad cheering them on and encouraging them every step of the way. So, to validate myself I had to start speaking what I wanted to see into existence. I had to be my own cheerleading squad and start aligning my thoughts with my words and my words with my actions. From there, I began to create the life that I wanted to have." 
Can you tell us a time when an affirmation was manifested in your life? "Affirmations always manifest in my life, lol! I speak a thing and it happens. It may not happen when I see fit but of course in God's timing. That's why it's so important to pay attention to what we say. I remember a time when we had affirmation t-shirts on the I AM Community website. It was a Monday and I kept saying "I AM going to sellout of t-shirts, I AM going to sellout of t-shirts". By Wednesday morning, I received a phone call from a woman saying she wanted to buy every single t-shirt I had in stock. I couldn't believe my ears. Then I knew my faith along with what I was saying was working in my favor!"
Your Brand has quickly gained notoriety, what tools did you use to establish and grow your brand? "Wow, that's a great question! I believe it was the power of social media. When I posted the affirmations and people connected to it, they then became apart of our tribe. Word got out and people fell in love with the concept. We have so much power with social media. I speak on this briefly in my new book Dreamers, Take Action! The blueprint to go from dreamer to doer. In a section called "Social networks have value," I reference that "Social media outlets can impact millions of users at one click of a button". This statement is so true. We never know who we may motivate or inspire by one single post." 
Did you invest in a coach or mentor? How beneficial was that process? "Absolutely! Keep in mind I wouldn't even be close to where I am without the ones who've sacrificed to teach me and show me the ropes. I've also invested in courses, curriculums and seminars. I can't express this enough. It's so important to glean from the ones who went before us and not think we have it all figured out. Having someone you can talk to for guidance or business advice is necessary. Please invest in a coach or mentor. You're your most valuable asset." 
Interviewing powerful and confident women, I've noticed a trend.... the women who shine the brightest have all experienced a season of darkness that they were able to overcome.... some life challenge or hardship usually propels them forward... can you share a hardship that you've endured, the lesson you learned from it and how you were able to overcome? "Not only did I have that season of self-doubt and low self-esteem. July 24, 2016 I lost my mom to a long battle of cancer. That was the hardest thing my family and I have ever faced. Sometimes, it doesn't even feel like she's gone. She impacted every single person she came across. Losing my mother taught me to go after every single thing I want out of life with massive action. It taught me never to stop dreaming no matter who supports me. It taught me that one day when it's my time to go, I will leave this earth empty. Empty of all my gifts, talents and skills. I know she's rooting for me very single day so that keeps me inspired to create. I don't think I'll ever overcome her passing, but I know she's the fire in me to keep going after my dreams. I encourage every single person reading this today to do the same. Slay your goals and manifest the life you've always wanted. Continue to create."
What should every woman in the world know about the power of thought and belief? "That it takes work! Even until this day I have to monitor my thoughts and have self-talk sessions. But understand that whatever you believe about yourself, your environment or your life you will have. So if your mind is polluted with thoughts that you aren't worthy, you aren't loved or you don't deserve the best this life has to offer, that's exactly what you will get. But, if you change those thoughts and speak the right thoughts into your space, you can have all of that plus more. Now, thinking and speaking is apart of the process, but action is the key. You have to act out what you're speaking into the universe. So, if you're saying "I AM worthy" but you're settling for mediocre friendships and relationships that are unhealthy and don't serve you, then this simply won't work.  Align your thoughts + your words + your actions and you'll see your entire life start to change."
Follow Nikkie to find out more about the amazing things going on in the "I AM" Community. 
Dreamers, take Action! The Blueprint to go from dreamer to doer is available for pre-order at NikkiePryce.com.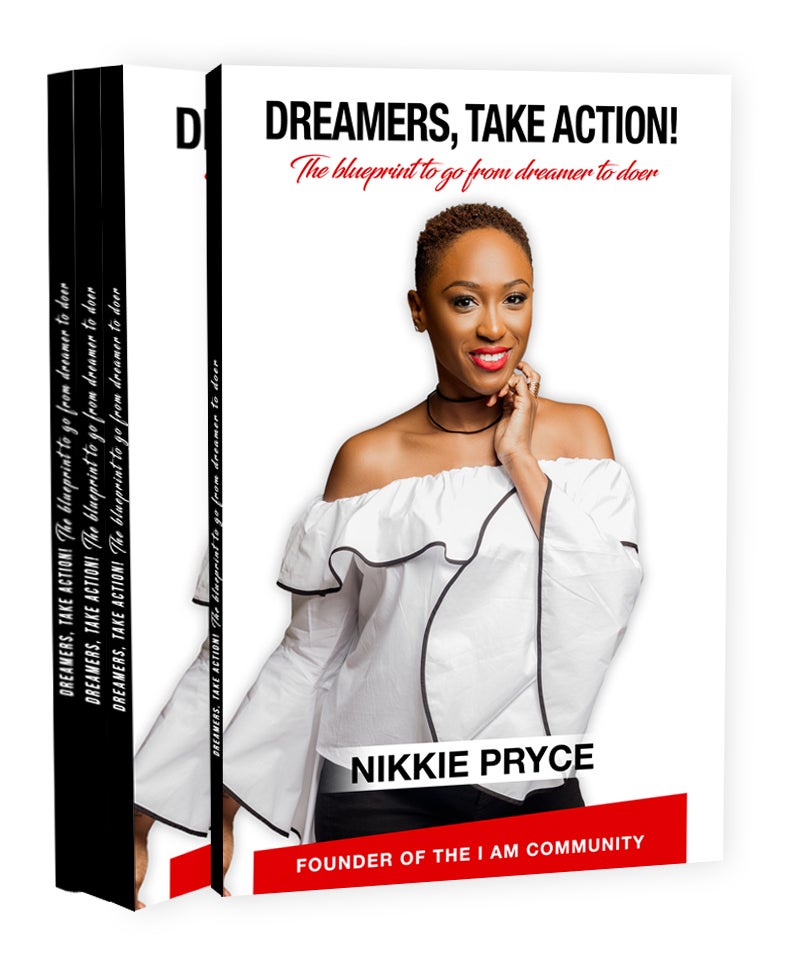 Calling all HuffPost superfans!
Sign up for membership to become a founding member and help shape HuffPost's next chapter
This post was published on the now-closed HuffPost Contributor platform. Contributors control their own work and posted freely to our site. If you need to flag this entry as abusive,
send us an email
.