Activists across the globe initially became concerned about Alexeyev's well-being when he took an abrupt and dramatic turn from a radical critic of Russia's anti-gay climate to criticizing Western media and imperialism.
Perhaps most bizarre of all were a series of images on his Facebook page under an album titled "Kidnapped" of Alexeyev allegedly in his underwear in a bunker-like location. While his Facebook page was initially deactivated following this incident, it has since been reactivated.
While the details surrounding this story are still-developing, Alexeyev's extreme and atypical behavior via social media has many questioning the validity of this complete disavowal of his fight for LGBT rights -- in fact, this was the focus of Lucas' piece in "Out."
In the op-ed, Lucas drew parallels between what he believes has happened to Alexeyev and a situation in the 1980s involving the Kremlin and Russian Jews. In a statement to The Huffington Post, Lucas said,
The Soviet government [in the 1980s] was running an anti-Jewish propaganda campaign, and they used prominent Soviet Jews to be the face of it. Now they are trying to do the same with Russian gay leaders, to confuse Western activists who have been protesting the rise in state-sanctioned homophobia and threatening to boycott the Olympics. Because Alexeyev is so well known in the West, having him diminish the extent of the problem and speak out against Western interference in Russian affairs could (they hope) make well-meaning Western activists scale back their efforts. We must not fall for it.
Lucas believes that the Kremlin is attempting to coerce Alexeyev into changing his long-standing platform on LGBT rights entirely and use him as an instrument to curtail both local and external LGBT activism. "He seems very lost," Lucas told The Huffington Post. "I think there has been pressure from the Kremlin that has impelled him to change his stance... But he is also obviously furious that I called him out publicly for betraying his old beliefs. So I'm not sure he knows know what to do."
In response to Lucas' op-ed, Alexeyev's social media meltdown took an extreme turn.
On top of all this, Reuters released a video three days ago of Russian officials raiding Alexeyev's home.
At the time of this article Alexeyev, is still blasting Western media's role in the fight for Russian LGBT rights and making threats against Lucas and "Out" magazine.
UPDATE: Following the publication of this article, Alexeyev announced via Twitter that he has been performing a "social experiment" and is not quitting his activism. Details about exactly this means are still developing.
Before You Go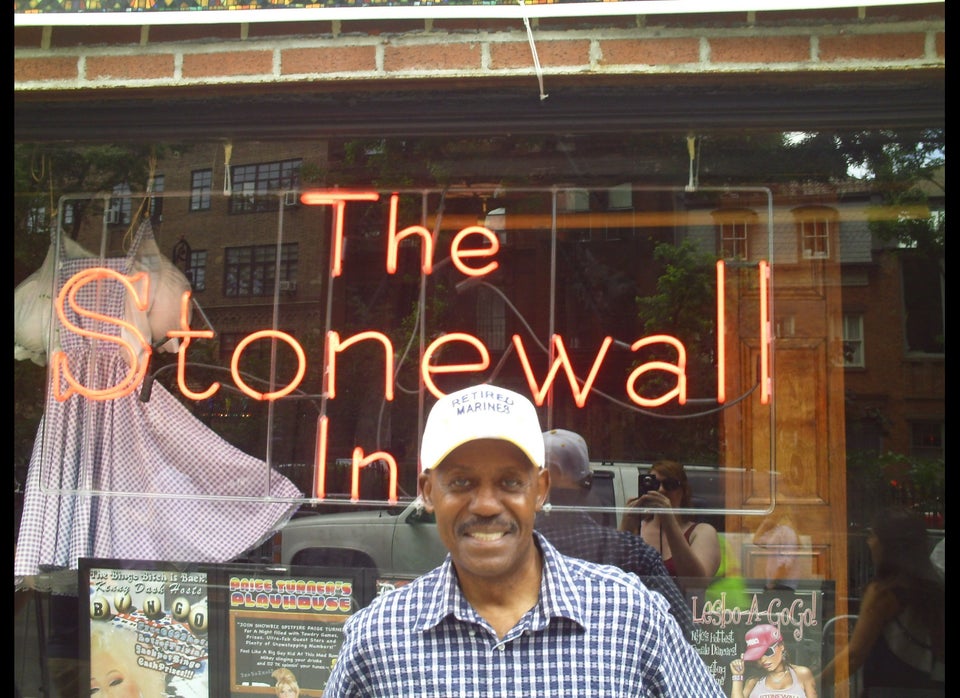 Gay Pride Around The World
Popular in the Community