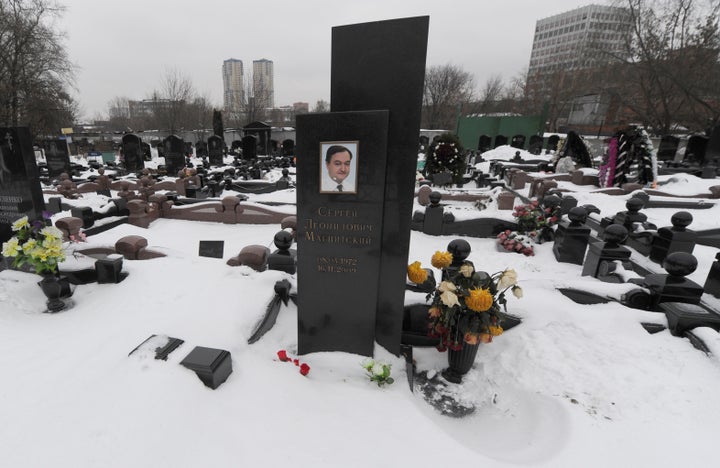 A Moscow lawyer who represents the family of a now-deceased Russian whistleblower was severely injured Tuesday after falling several stories, just one day before he was scheduled to appear in court.
The lawyer, Nikolai Gorokhov, represents the family of Sergei Magnitsky, another Russian attorney who mysteriously died in custody in Moscow in 2009 after accusing law enforcement and tax officials of a massive fraud worth $230 million. Magnitsky's death sparked international outrage and led to U.S. legislation in 2012 imposing sanctions on several Russian officials.
The circumstances surrounding Gorokhov's injury are not clear. He was in serious but not critical condition as of Thursday, according to investor Bill Browder, a vocal critic of Russian President Vladimir Putin and the man Magnitsky was working for when he was arrested.
Novaya Gazeta, a Russian newspaper critical of Putin, also reported that Gorokhov fell while lifting a bathtub, citing a representative of Hermitage Capital, the investment firm run by Browder. The representative implied that wasn't the whole story and hinted at foul play.
On Wednesday, Gorokhov was supposed to appear in a Moscow appeals court. He was set to challenge a lower court's refusal to hear a complaint filed by Magnitsky's mother in relation to the fraud exposed by her son.
Gorokhov was also expected to be a witness in a U.S. federal case in Manhattan tied to the alleged fraud. That case was being handled by U.S. Attorney Preet Bharara, until he was ousted by President Donald Trump earlier this month.
In recent years, several notable Kremlin critics have died or been injured under mysterious circumstances.
In February, journalist Vladimir Kara-Murza was hospitalized for organ failure after experiencing symptoms similar to those when he was poisoned in 2015.
In 2015, opposition politician Boris Nemstov was shot dead in Moscow. His widow has blamed the Russian government for his death. Later that year, former Russian press minister Mikhail Lesin was found dead in Washington, D.C., after suffering blunt force trauma to the head. Lesin's death was eventually ruled an accident related to alcohol consumption.
Boris Berezovsky, a Russian oligarch who became a Putin critic, was found dead in his home in the U.K. in 2013.
And according to the Committee to Protect Journalists, 56 members of the press, including investigative reporter Anna Politkovskaya, have been killed in Russia since 1992.
Magnitsky's death prompted the U.S. to take measures in 2012 to punish the Russian officials believed to be responsible for his death. Russia retaliated by imposing sanctions on some U.S. officials and banning adoption of Russian children by Americans. In December last year, Congress voted to expand the law to cover human rights abusers in any country, not just Russia.
This article has been updated with information about Gorokhov's condition.
Support HuffPost
The Stakes Have Never Been Higher
Related
Popular in the Community