 It's hard to imagine the afflictions we face being described as "beautiful." But as entries to Nikon's Small World competition demonstrate, they're ready for their close up. The annual photography competition calls for entries from photomicrographers, a particular subtype of photographer who makes images at extreme magnifications, finding art in the most basic elements of the material around us: single cells, a waterflea in profile, a soy sauce crystal.
Some of that photography showcases the beauty of pathogens, diseased cells and other elements of our varied illnesses; an electric yellow squiggle is a parasitic worm, a glowing green orb, dotted with red is actually a breast cancer cell.
The images below come from the 2010 and 2011 Nikon Small World competitions. Calls for entry to the 2012 competition opened last week and close again on April 30.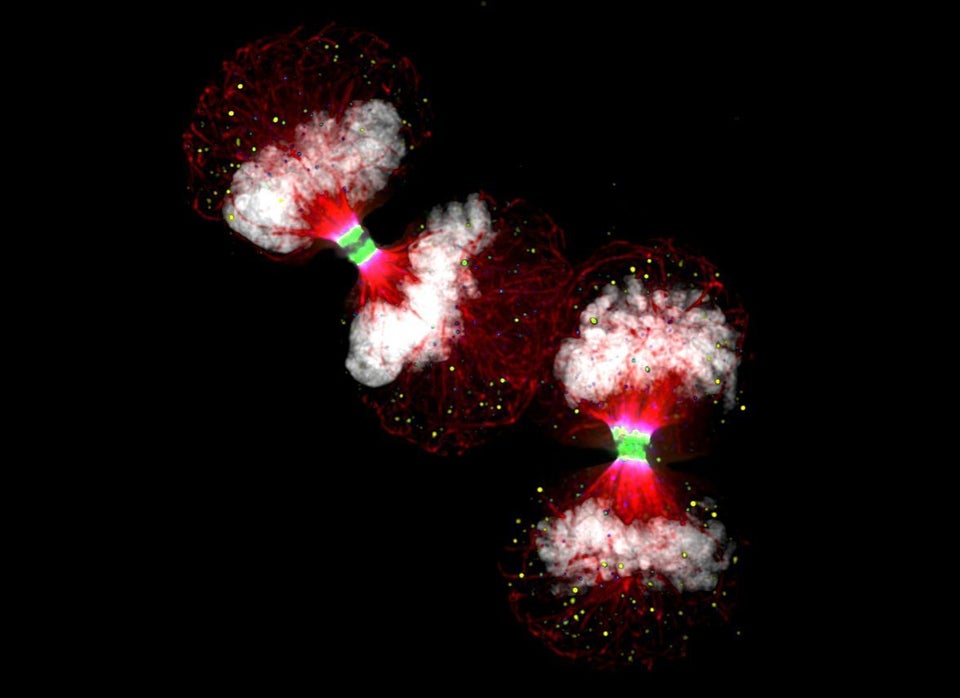 Beautiful Germs
Related