Norway's royal guard is now officially overseen by the world's most decorated penguin — at least when they're visiting his zoo.
The adorable penguin, whose original flock was gifted to the zoo by Norway in 1914, strutted down a line of more than 50 uniformed soldiers during his first formal inspecting of the guards. He additionally showed off his new rank insignia, which he wore on his upper right flipper.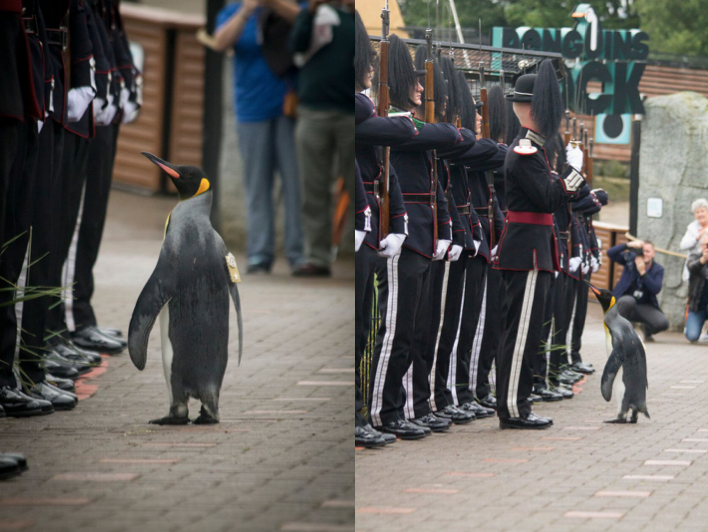 "We are honored to host His Majesty the King of Norway's Guard as they bestow a prestigious new title upon our king penguin, Sir Nils Olav," Barbara Smith, acting CEO for the Royal Zoological Society of Scotland, said in a release. "It is a very proud moment and represents the close collaboration between our two countries, Scotland and Norway."
The ceremony may sound unusual, but Sir Olav's recognition is one that goes back several decades, thanks to both countries' warm ties, according to the zoo.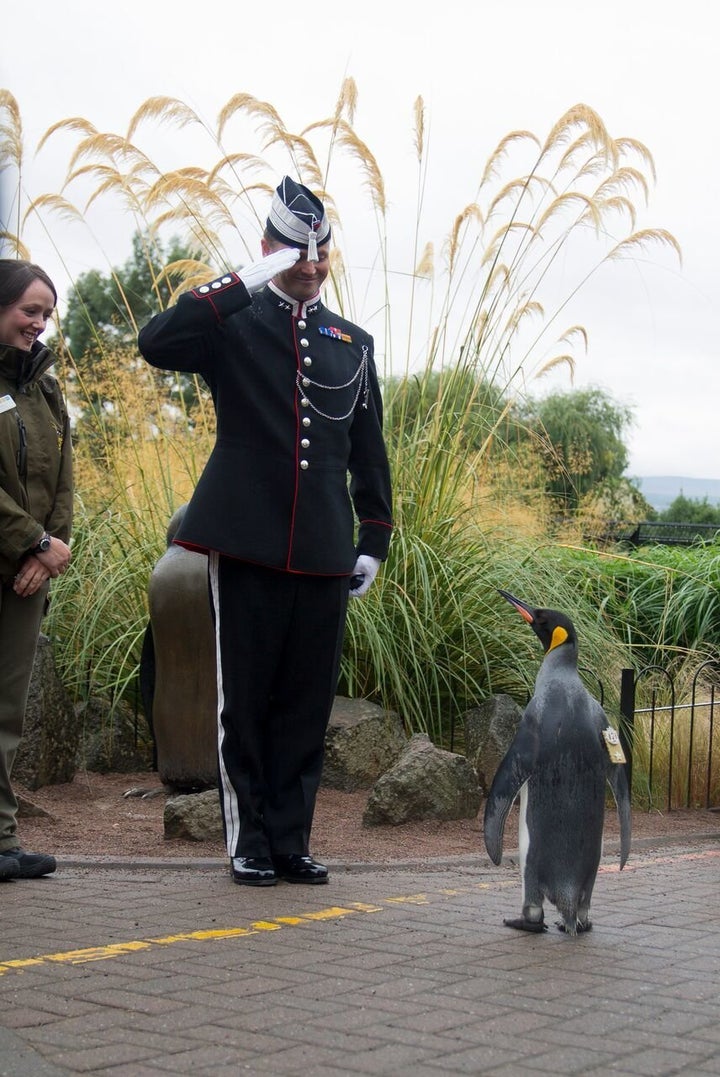 In 1972, a king penguin at the zoo was formally named after Maj. Nils Egelien, who organized the penguin's adoption, and the then-King of Norway, King Olav.
Because that apparently wasn't enough, the bird was then named mascot of His Majesty the King of Norway's Guard before being promoted to corporal in 1982.
In 1987 the regal penguin was again promoted to sergeant, then regimental sergeant major in 1993, followed by honorable regimental sergeant major in 2001, colonel-in-chief in 2005, a knighthood in 2008, and this week brigadier.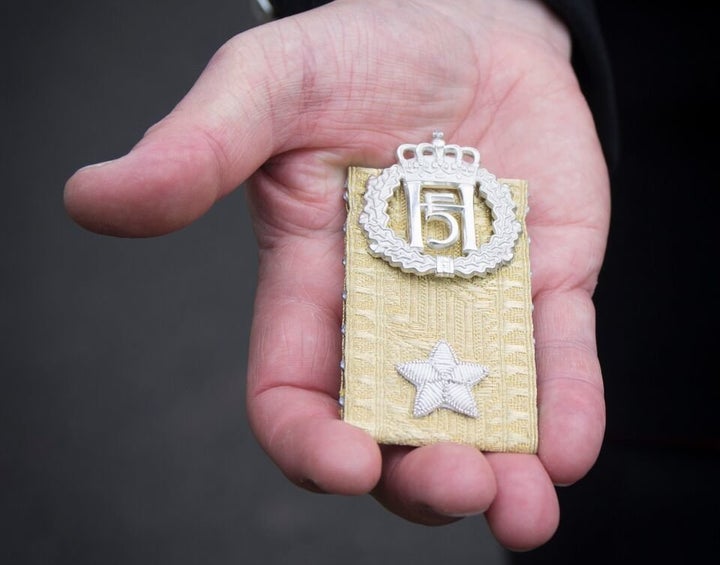 Monday's ceremony was made possible as the Norwegian King's Guard is in Edinburgh this week to perform in the Edinburgh Military Tattoo.
Brig. David Allfrey, who is the producer and chief executive of The Royal Edinburgh Military Tattoo, warmly applauded the unique tradition.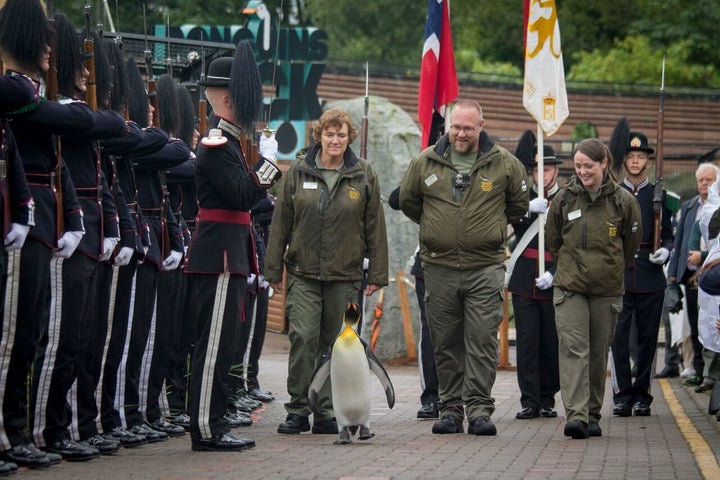 "This is just a simply fantastic example of the great relations between our two countries, and it couldn't be a more charming tradition," he said in a release. "At the Tattoo we of course have many inspecting officers but this is by far my favorite. Congratulations, Brigadier Olav."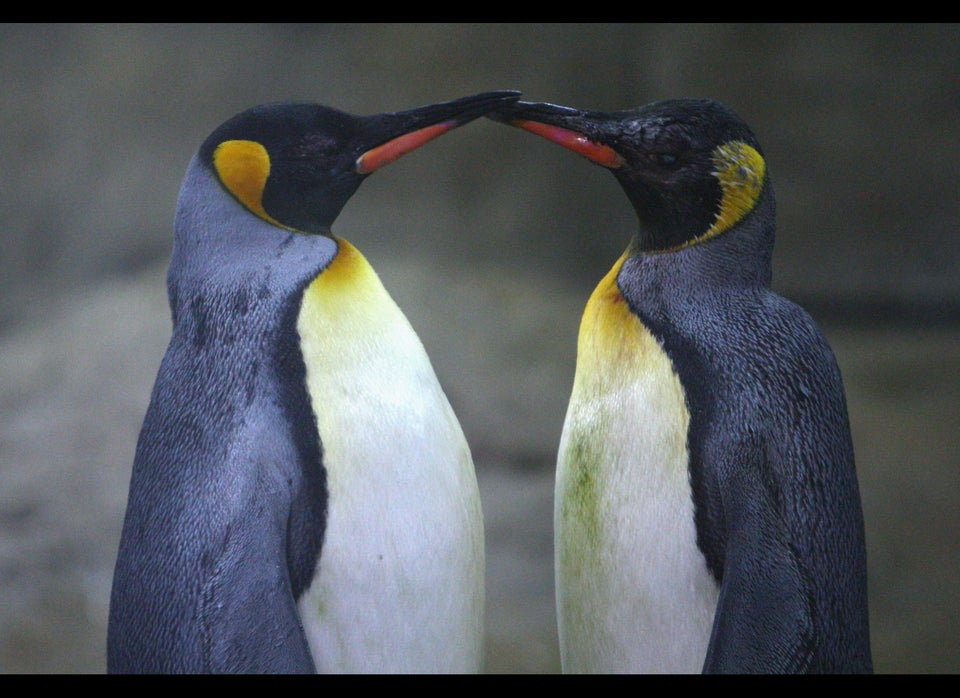 Penguins
Popular in the Community