A meme to that effect has been making the rounds: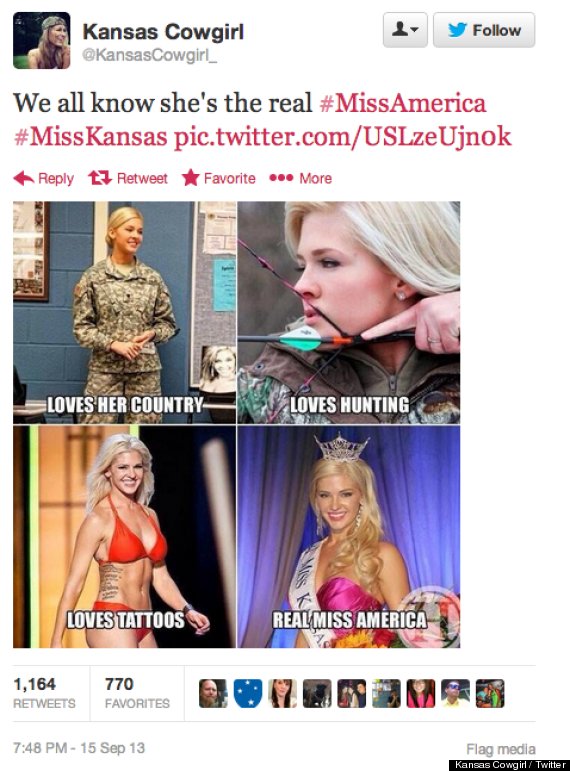 C. A terrorist / Al-Qaeda member
More disturbingly, some tweets even linked Davuluri's coronation with 9/11, suggesting that the choice of a brown woman was in some way disrespectful and unpatriotic, given the fact that the pageant was held four days after the 12th anniversary of the attack on the World Trade Center.
Regarding the Twitter controversy, writer Sanjena Sathian commented to The Huffington Post, "There are so many layers of wrong in peoples' responses that I hardly want to deign this idiocy with an answer. There's the obvious objection on factual grounds that she's not Muslim, that that's not equivalent to Arab, but the larger issue that if she were, people still have no right to racism."
Her response is shared by many people on Twitter, who have expressed their support of Davuluri and their disgust with the negative feedback towards her coronation.
Davaluri's platform was called, "Celebrating Diversity Through Cultural Competency," and the pageant has certainly become more diverse in recent years, with two other Asian-American contestants, Crystal Lee of California and Rebecca Yeh of Minnesota, making it to the finals.
Shebani Rao, an Urban Institute research assistant as well as a D.C. Bhangra Crew member, commented, "As an Indian American (and, incidentally, an enthusiastic fan of Bollywood dance), I was pleasantly surprised to hear that an Indian American was crowned Miss America last night. To me, her victory represented a broadening understanding of Americanness in a space that has historically taken a fairly narrow view of what qualifies as an acceptably American appearance and background. Nina Davuluri's crowning sends the message that Americanness is not based on what you look like, believe in, or even dance like, but that -- at least in this venue -- it is a concept and identity that embraces diversity."
Ainee Fatima, an American Muslim activist and poet of Indian descent, wryly observed, "It turns out we [American South Asians] can win your spelling bees, scholarships, be your doctors and even be crowned Miss America but we're still not considered American." She went on to say that she was "ecstatic that her win challenges euro-centric beauty ideals and makes racists uncomfortable."
But is the Miss America pageant really such an important platform for women of color to achieve success in?
Sathian questioned the overall significance of Davuluri's win in the pageant, an event that's "a problematic institution on gender terms," and cited other ways in which South Asian Americans are gaining prominence in other areas. "I guess in the end, a sign that the "girl next door" is really evolving, is not really measured by whether a brown girl who looks like me is Miss America, but whether I see a brown girl like me on TV (Mindy Kaling), in politics (Nikki Haley), in literature (Jhumpa Lahiri). It's about whether minorities penetrate all corners of American life, whether their stories are seen as the American narrative," she said. "That's still a long way away, but I'm happy to see one more corner, a particularly hard-to-penetrate corner, getting a little more racially complicated."
The authors of the anti-Muslim tweets appear to have forgotten that while Davuluri is not Muslim, the winner of the 2010 Miss USA pageant, Rima Fakih, actually is. And the sky didn't fall.
Support HuffPost
The Stakes Have Never Been Higher
Related
Before You Go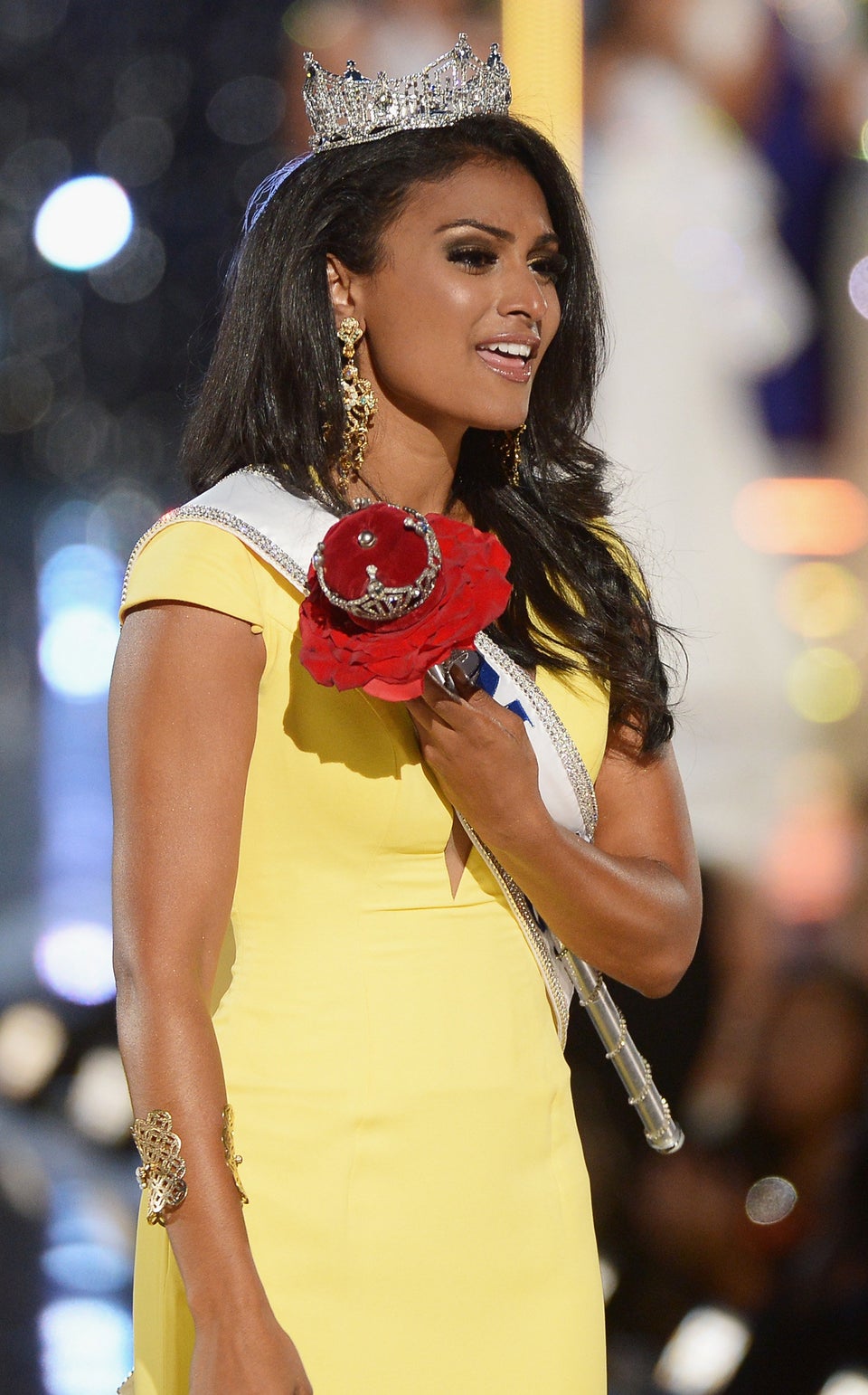 Miss America 2014
Popular in the Community