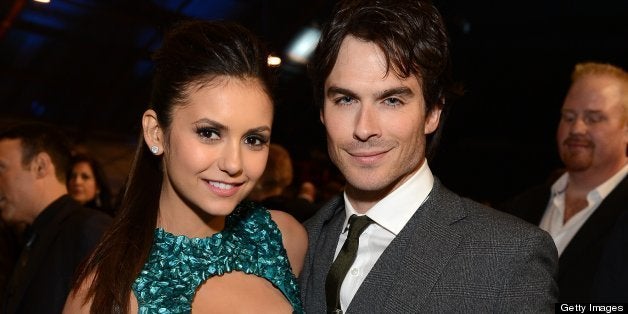 "Vampire Diaries" stars Nina Dobrev and Ian Somerhalder have reportedly broken up.
Us Weekly reported Thursday that Dobrev and Somerhalder have split after three years. Despite the fact that they work together, the breakup won't cause any issues. They are "consummate professionals," a source told the magazine, and "will continue to work together and remain best friends, which is where the relationship started."
A publicist for Dobrev told The Huffington Post the company does not comment on clients' personal lives. A representative for Somerhalder could not be reached for comment at the time of publication.
Last November, she spoke with Glamour magazine about making a relationship work.
"Every woman wants and needs different things," she said. "It's always best when you're honest and you speak up. It's hard to read minds."