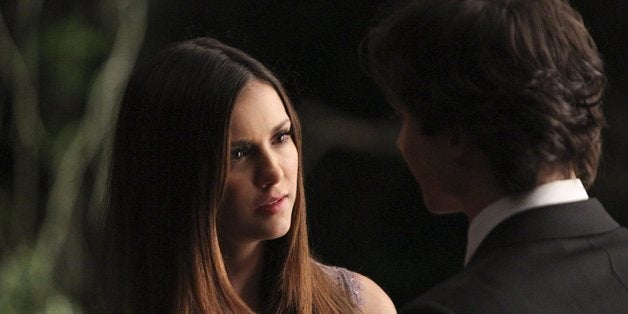 Spoiler Alert: If you have not seen Season 6, Episode 22 of "The Vampire Diaries," "I'm Thinking of You All the While," do not continue reading.
Rather than just outright kill the character, the writers took a more gentle approach. Elena ultimately survived -- but just barely -- thanks to a linking spell that connects her to BFF Bonnie Bennett (Kat Graham). The deal is that as long as Bonnie is alive, Elena will remain asleep -- a move that meant she ultimately sacrificed herself for her best friend.
"I knew, fundamentally, killing Elena Gilbert would be the worst possible way to say goodbye to that character," the show's executive producer Julie Plec explained to The Hollywood Reporter. "I don't know if anybody -- Nina Dobrev herself! -- could have talked me into that. We had to tragically put an end to a character for the moment and make it seem final and permanent -- which it is -- [while] also leaving a door open with hope for the future. Which there is. That was what we set out to do, and I think we succeeded in doing that."
"The Vampire Diaries" will return in the fall on Thursdays at 8 p.m. on The CW.