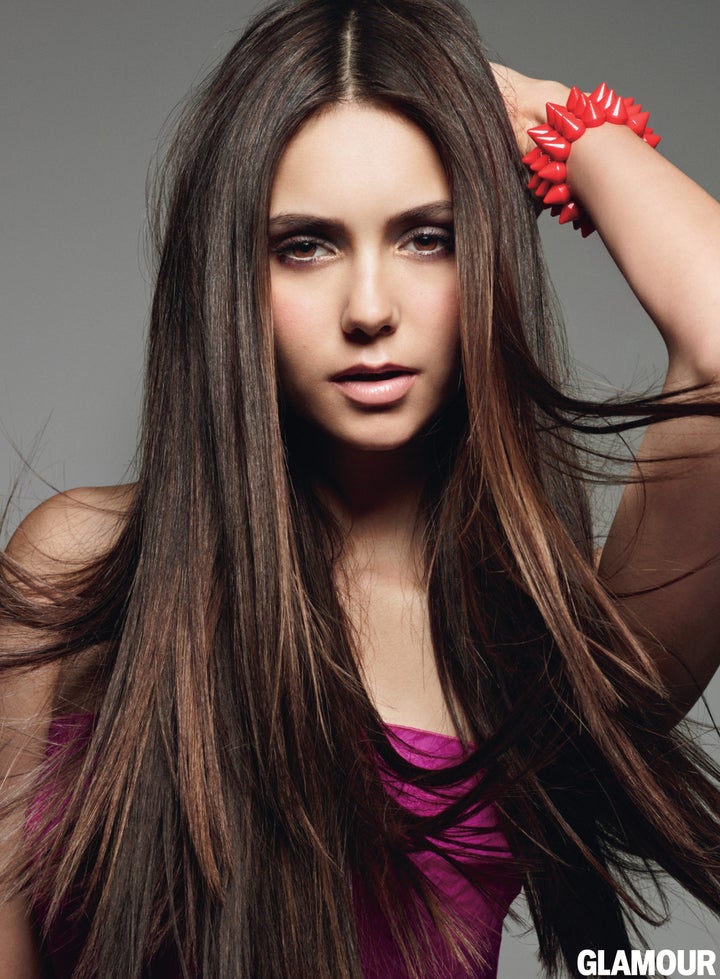 "Stunning" is the first word that comes to mind when describing the every day style of "Vampire Diaries" and "Perks of Being A Wallflower" star Nina Dobrev. This month, the Bulgarian beauty showcased three trendy hairstyles for Glamour's November issue. Click through the slideshow below to see her three looks.
Nina is a pro at changing up her look -- and hair is a big part of how she distinguishes her "Vampire Diaries" character Elena from her doppelganger Katherine. Girl-next-door Elena opts for sleek, straight locks, while bad girl Katherine wears wild curls.
You might not guess it, but Nina's beauty savvy is a recent addition to her bag of tricks. "I was kind of a jock in school. Beauty wasn't something I spent a lot of time on," she says. But since her acting debut, she's picked up a few tips from hair and makeup artists. She jokes, "I'm in beauty school by association!"
The best tip she's learned? "Wash your face at the end of the night! There's nothing worse than sleeping in makeup. You wake up looking like a painting that's been left out in a rainstorm."
For Nina's full interview, pick up the November issue of Glamour, on newsstands on October 9.
This Thursday, October 11, she returns to season four of "The Vampire Diaries" after a major cliff-hanger last spring, Take a peek at the recently released cast photo for clues about her fate. Elijah and Meredith both appear in photo, suggesting their roles will become increasingly more significant this season.
As "VD" fans know, Elena's on-screen love interest, Damon Salvatore, is played by Nina's off-screen boyfriend, Ian Somerhalder. While Elena and Damon haven't quite made their relationship official yet, Nina and Ian seem pretty happy. She offers up a wise dating tip: "Every woman wants and needs different things. It's always best when you're honest and you speak up. It's hard to read minds," she says.
And as for the ongoing love triangle between Elena, Stefan and Damon, The Hollywood Reporter suggests it may be resolved -- for now, anyway -- in the first few episodes of this upcoming season.
Will you watch "The Vampire Diaries" this season? Do you ship Elena and Stefan or Elena and Damon? Tell us in the comments below or tweet @HuffPostTeen!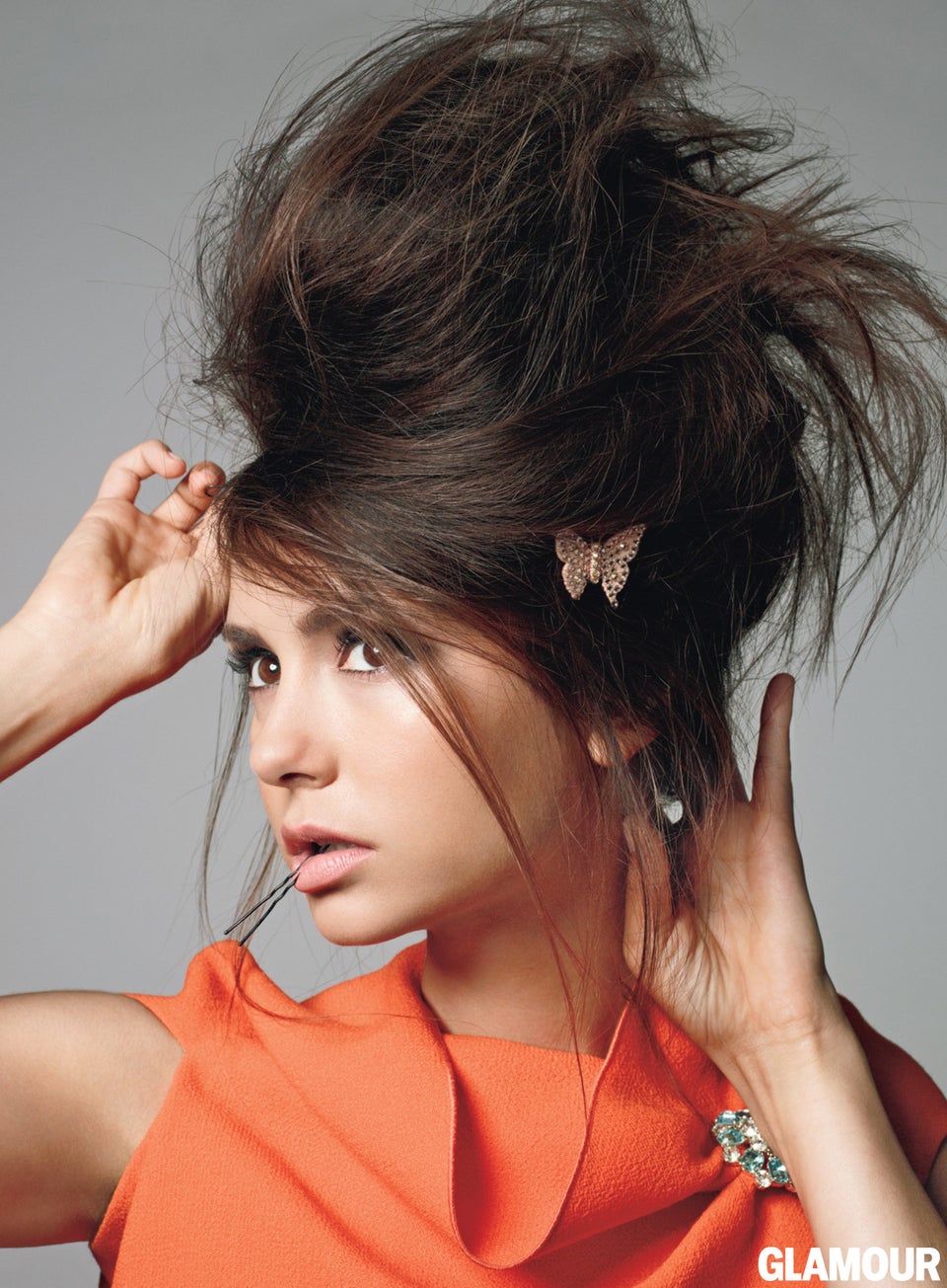 Nina Dobrev's 'Glamour' Hairstyles