"Here, President Trump defined 'fake news' the way Joseph Stalin defined 'enemies of the people': if they offer a slightest objection to his rule they must be wrong. And they must be silenced," Nina Khrushcheva, an international affairs professor at The New School in New York City, told The Washington Examiner.
"Somewhere on the way to his real estate/reality TV career he forgot his lessons in civics and American democracy from high school. Or maybe he always had an 'F' in those subjects; being rich, he didn't and still doesn't think they apply to him. For that we are all paying dearly.

And the longer he stays in, offering more and more somewhat Stalinesque amendments to American democracy, the more autocratic erosion to this once wonderful system we will experience."
Khrushcheva is the great-granddaughter of the former Soviet leader, who ran the country from 1953 to 1964. When Khrushchev's son ― Nina's grandfather ― was killed in World War II, Nikita Khrushchev adopted his son's 2-year-old daughter, Julia.
Julia would become Nina's mother.
Khrushcheva, author of "The Lost Khrushchev," has been a frequent Trump critic, posting tweets such as this: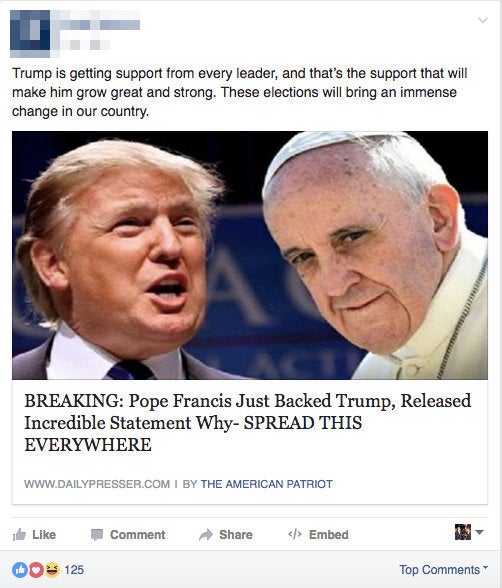 Fake News Spread By Social Media During The 2016 Election
Popular in the Community